Light bulbs seem very insignificant when we're considering the issues of global climate change. As recent changes in Las Vegas prove, however, even how we choose to illuminate our streets goes a long way toward curbing emissions.
Officials recently installed 42,000 new LED streetlights throughout Sin City. Although the drunken crowds crawling the Strip probably took no notice, the benefits have been immediate and significant for those who pay the City's bills. Although the retrofit project cost $20.8 million, officials estimate it will yield savings of $2 million per year, paying for itself in a short decade.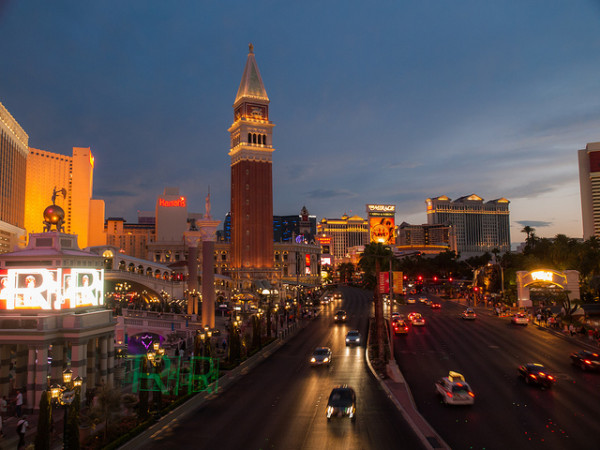 The project has been in the works for a number of years, and in the beginning, the City was skeptical that the price of installing LED streetlights would be worth it.
"We were being approached by numerous vendors, and to be quite frank, we did not believe the industry had evolved to the level it really needed to be at to support a full-scale deployment of a solid-state lighting solution for roadway lighting," assistant traffic manager Niel Rohleder told Sustainable City Network earlier this year.
The GE Evolve LED light fixture eventually won the project, and just a few years later, 42,000 new LED streetlights have been installed on all residential, collector and arterial streets.
According to Energy Manager Today, "the $2 million in annual savings goes to a special revenue fund to finance other green projects, including a 300 kW solar installation and renovation of a million square feet of public buildings to higher energy efficiency standards."
Now if only they could convince the bedazzled casinos to do the same…