School supply lists get longer every year, and for eco-conscious families, it can be difficult to find products that meet student needs without exposing them to a bunch of unnecessary toxins. Difficult yes, but not impossible. A variety of school and office supply retailers are expanding their selections of recycled or eco-friendly products. And if you've got the time to shop online, the variety is even better.
Scroll through a sampling of our favorite eco-friendly school supplies for this year, and be sure to check out previous shopping guides linked at the bottom!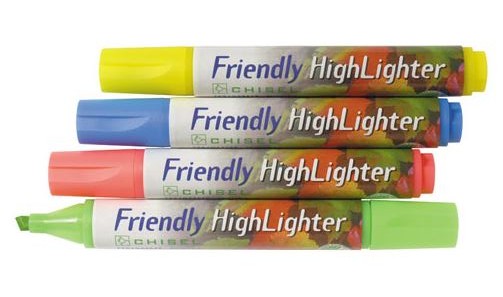 1. Friendly Highlighters from Ballograf Rosinco
These eco-friendly highlighters and markers have a barrel made from recycled paper and coated with natural wax before the colorful paper sleeve is applied. The ink is as green as the marker pen itself and contain either water or alcohol which is free from chlorinated or aromatic solvents. $3.50 for a 4-pack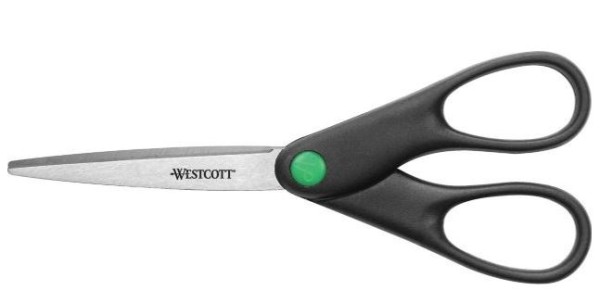 2. Recycled Plastic Scissors
The handles on these Westcott scissors are made from 70 percent recycled plastic and 30 percent post-consumer plastic. The pointed handle gives these scissors a slim profile that easily fits in drawers or desktop pencil holders. $6.99 at Staples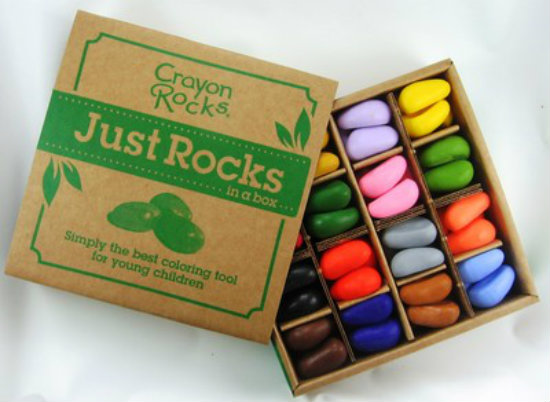 3. Non-Toxic Crayon Rocks
Made from natural waxes and tinted with non-toxic mineral powders, Crayon Rocks make vibrant colors and beautiful textures. The pebble shape crayons are easy to hold and encourage the use of tripod grip to develop fine motor skills. Also makes it harder to stick 'em up your nose. $29.95 for box of 64 colors.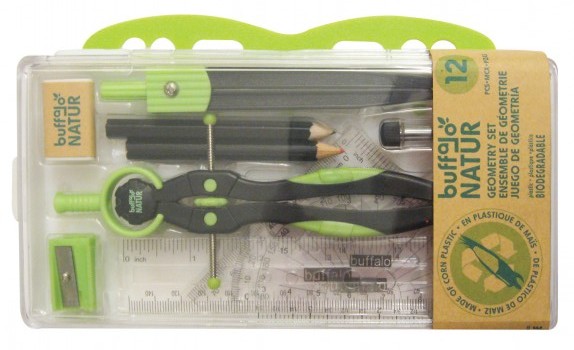 4. Recycled Geometry Set
Ahh, high school. The time of life when one becomes intimate with rulers and protractors. Send your little Einstein to geometry class in style with this 12 piece math set from Buffalo Natur. Made from corn plastic (85% recycled material and 85% biodegradable material). it also comes in 100% compostable packing! $17.54 on Amazon
>>Keep Reading for More Eco-Friendly School Supplies!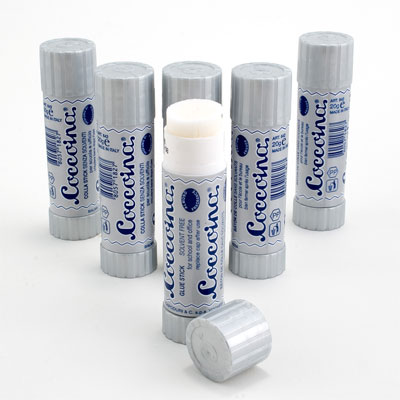 5. Non-Toxic Glue Stick
Made in Italy, the Coccoina Almond Scented Glue Stick is non-toxic, non-solvent, and acid free. Best of all it smells just like almond pastries. $4.50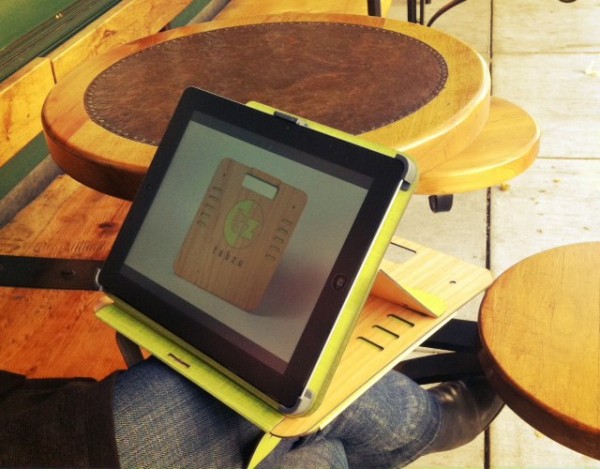 6. Tabzu iPad Case
Sending the kids back to school with new technology? Better wrap 'em up tight in a case or cover to ensure they make it through to the end of the year. The Tabzu iPad case is made from a special composite of super strong, ultra-light, flexible matt-board, and a multi-layering system of vinyl that makes it water resistant and strong. Better yet, it includes a patent-pending leg/cradle design that means you can use it hand's free, even when there's no table! www.tabzu.com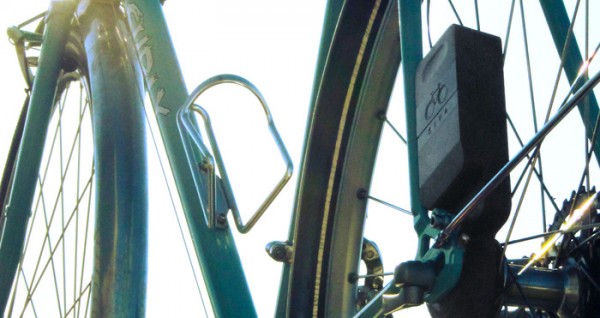 7. Siva Bike Charger
Bike sharing programs are popping up on college campuses all over the country, and more students are choosing bikes as a cheap, eco-friendly transportation alternative. If you're dusting off the trusty wheels, here's an upgrade you might want to consider: The Siva Cycle Atom is a bicycle generator and rechargeable battery pack designed to power virtually any of your electronic or mobile devices via USB.
EarthTechling Back-to-School Shopping Guides From Previous Years:
10 Green Back-To-School Supplies For An Eco-Friendly Semester
Back To School Green Tech Essentials
Back To School Shopping, The Green Way