The United Kingdom is, quite simply, deadly serious about the implementation of a low carbon future with regards to personal transportation. Its national government just announced a public/private partnership to the tune of £1 billion which will result in keeping them a leader in developing cleaner forms of vehicles, which mostly likely means more electric cars. You, of course, need a place to charge these EVs, which is why hundreds of new chargepoints supported with public dollars are on tap to be built out as well.
Back in February it was unveiled that £37 million would be put towards offsetting the cost of installing infrastructure for recharging electric vehicles. The winners of the first round of funding from this initiative have now been announced, and money is being made available to dozens of local authorities, National Health Service trusts and train operators " to provide charging points on their property and town and city streets."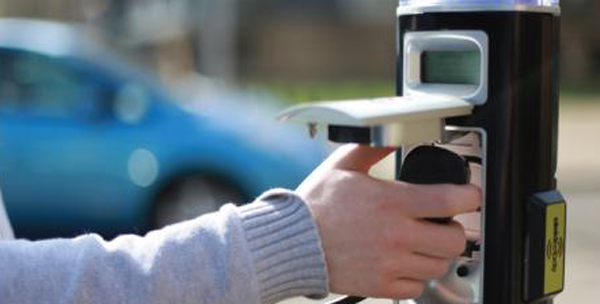 Up to 75 percent of the costs of these new installations will be covered, and the £37 million comes from an existing £400 million commitment to increase the uptake of ultra low emission vehicles, according to the UK Department of Transport.
This commitment also includes funding for a consumer incentive of up to £5,000 for eligible cars and up to £8,000 for eligible vans, which are done much like the tax incentives in the United States towards electric vehicles. The incentives in the UK look to have been successful already, as by the end of this past June, 4553 claims had been made through the plug-in car grant scheme and 310 claims through the plug-in van grant scheme. As government officials spin it,
This is the highest quarterly increase since the scheme began with an additional 920 cars ordered in the most recent quarter – a 30% increase on the previous highest quarter. Grant claims made in the first half of 2013 have already reached almost 75% of the total claims made in 2012. In turn, claims in 2012 for the plug-in car grant, which has been available since January 2011, were 2 and a half times higher than in 2011.
"This is brilliant news for those already using these vehicles and will give greater confidence to those who are considering making the switch to electric," said Transport Minister Norman Baker in a statement. "With new models coming to market every month from major motor vehicle manufacturers and running costs of 2 pence to 3 pence a mile, these vehicles are an increasingly attractive option for many consumers and businesses."
A new round of funding for adding yet more electric car chargers is now being offered for train operators, local authorities and the wider public sector. Winners should be announced later this year.