The Who's Next show in Paris, France is a top line fashion trade show. While not the venue one might expect for the debut of electric vehicle technology, automaker Peugeot believes it the perfect place to debut its new AE21 Hybrid bike.
The AE21 Hybrid, according to Peugeot, becomes the latest edition to its Allure range of urban bikes. There's no mention at this point of specifications such as range or speed, so we are left with only reporting the more vague details for the moment until such time as actual useful data is released.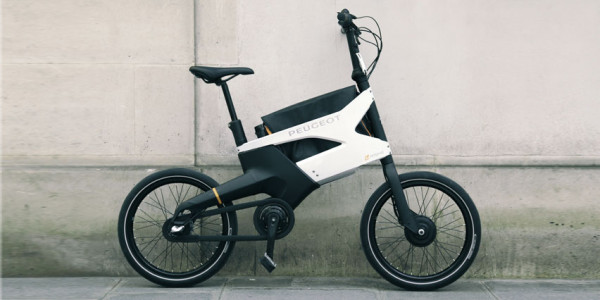 Peugeot has built for itself an electric bicycle it believes is "urban, smart, agile, compact, and convenient and combines ease of use with elegance." There's an electric motor located in the front wheel, and the bike is powered by a compact lithium-ion battery that's integrated into the frame. It is locked in place and can be recharged directly in the bike or removed for recharging in the home.
The bike has as part of its lightweight, aluminum frame a "clever case" design which can hold the battery, laptop bag and folding lock. Peugeot said by doing it this way it helps assist "the bike's dynamics and balance so that it is always fun to ride." It makes the bike look ugly in our opinion, but everybody has an opinion, so perhaps yours will be different.
Besides compact dimensions, the AE21 Hybrid also sports folding handlebars and pedals to make it easier for storage. There's no word on pricing, and availability is projected at the end of this year.