In the green building business, perhaps no other type of institutional facility is harder to design than medical centers and hospitals. Because of the strict guidelines for sterilization and the management of infectious wastes, these structures tend to use much more water and energy than standard buildings of their size — and for good reason.
However, even with these restrictions, there is always room for improvement in terms of efficiency and conservations. That's why the U.S. Green Building Council has come up with its new LEED for Healthcare facilities (LEED-HC), which takes these public health factors into account. Earlier this spring, the Council named the new GroupHealth Medical Center in Puyallup, Wash., just south of Seattle, as the first-ever LEED-HC-certified building.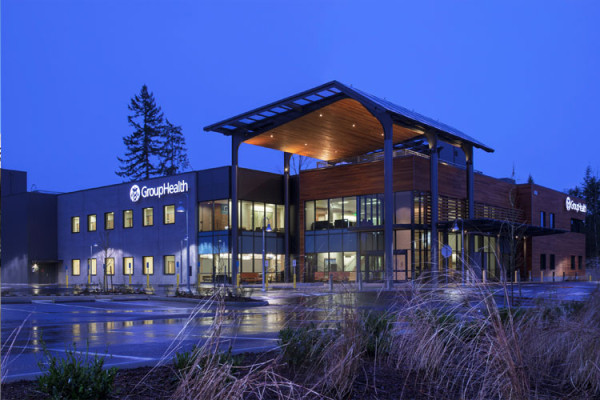 Designed by CollinsWoerman and built in December 2012, the 52,000-square-foot Puyallup Medical Center has been able to reduce energy costs by 29 percent over the LEED baseline through a combination of water conservation and the use of energy-efficient lighting, heating and electrical systems. The project's builder, GLY Construction, also used locally sourced, low-emitting, recycled-content materials whenever possible on the 92-acre site.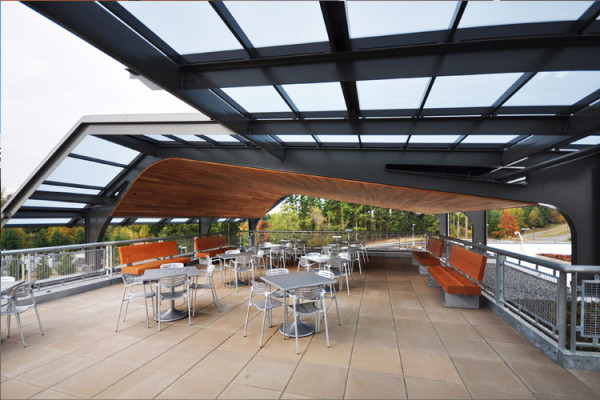 LEED-HC is unique in requiring reduced potable water use for cooling medical equipment. For example, medical sterilizers use very hot water to sanitize equipment. In order to protect the plumbing system, the hot water coming out of the sterilizer has to be tempered with cold water to bring down the temperature. This GroupHealth project used a special temperature sensor to add cold water only when it is needed, rather than running cold water all the time.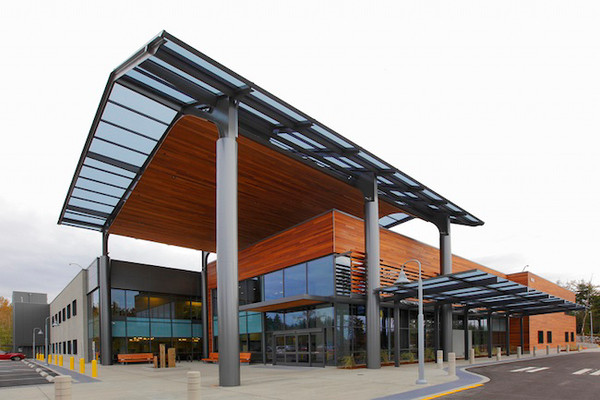 LEED consulting firm O'Brien & Co. reviewed more than 200 building materials for sustainability and low maintenance to help reduce operating costs. Points for LEED certification were also earned by minimizing impacts caused by transportation and providing a high level of indoor-air quality. Design elements also minimized the use of artificial light, which reduced electricity usage.
Under LEED-HC, the levels of oxides of nitrogen emitted by combustion hot water heaters are mandated to be less than 55 parts per million. GroupHealth Puyallup has a steam generator boiler that emits less than half of that level, providing hot water for the entire building with less pollution.
The facility design also includes a green roof that is covered in soil and native plants to help absorb stormwater discharge and provide an extra layer of insulation. The builders also added car charging stations and bike racks to emphasize fuel-efficient commuting.
During construction, the GLY team diverted most of its waste from local landfills through recycling and reuse programs, and performed a thorough life-cycle energy analysis to optimize the building's performance. Trees cleared for the site were reclaimed to create site benches, interior finishes and paneling for the central lobby.