Anybody who keeps an eye on solar power knows that one of the busiest areas of research is organic solar cells. With a steady stream of news releases and published studies, it seems like hundreds of different materials are being looked at as possible paths to cheap solar power that can used in new ways, from painted on walls to worn on clothes.
Well, it turns out there are millions of possibilities, and Harvard, with help from IBM, the U.S. Department of Energy and donated computer time from around the world, is now making info on all of them freely available to researchers through the Clean Energy Project Database.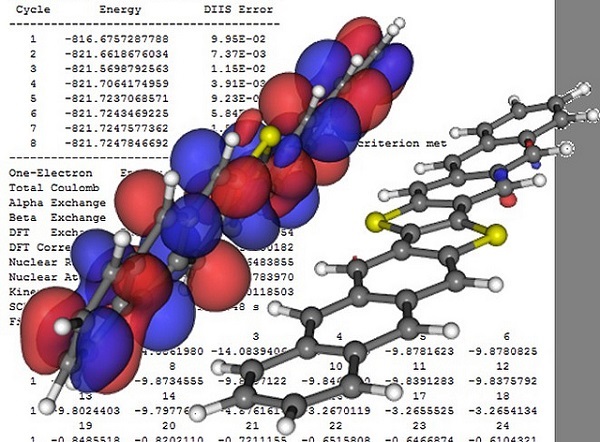 The university, Big Blue and the White House on Monday each announced the unveiling of the Clean Energy Project Database, which "catalogues the suitability of 2.3 million organic, carbon compounds for converting sunlight into electricity," according to IBM.
If you've followed our coverage of organic solar cells, you know that these cells, made from semiconducting plastics, can provide thin-film solar delivery systems that hold the promise of being far cheaper to produce than silicon (or other elements). The issue has been efficiency – but the Harvard database showed quite a few that hold out at least some hope, IBM said:
Approximately 1,000 of the molecular structures that were characterized in Harvard's research show a potential to convert 11% or more of captured sunlight into electricity, while 35,000 may achieve an efficiency of 10% or more.  Most organic cells explored to date only convert 4% to 5% of sunlight into electricity. While solar energy materials that use silicon provide about 15% efficiency, they are more expensive to produce.
It took the equivalent computer power of one PC doing calculations for 17,000 years to do the research now captured in the Harvard database – but through IBM's World Community Grid, that work was done using surplus computing power donated by organizations and individuals around the world.
Now it's a matter of putting this aspect of the Obama-launched Materials Genome Initiative to good use. As the White House said: "Greater sharing of basic materials data is a core principle of the MGI, and these newly available data are expected to advance the development of a range of organic, electricity-generating devices, including some that could be coated, painted, or sprayed on roofs, windows, walls, and portable devices."