Memorial Day marks the official beginning of the summer grilling season, and around the country, we'll be abandoning our hot kitchens for the sizzle and pop of outdoor cooking. If you're the grill master in your family, you already know the secret to getting a wonderful smoky char without burning away the flavor. But did you know that the very act of grilling with charcoal contributes to toxic air pollution that makes people and planet sick?
Don't worry. There are plenty of options for grilling green, from cleaner fuels to high tech grills that use renewable energy. Browse through the options below, and let us know which one makes your mouth water!
Cookup 200 Solar Barbecue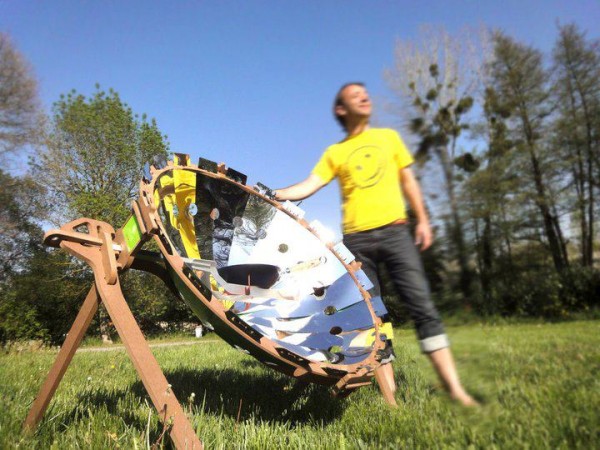 Most portable grills require charcoal or gas, and deliver lackluster performance compared to a home grill. Not so with the Cookup 200. With its parabolic shape, this solar grill focuses all of the sun's energy on to the food being cooked. Food cooks quickly, with no smoke or CO2 emissions. Although it looks big, the entire grill can be assembled in minutes and fits neatly into a convenient carry bag.
Grill Dome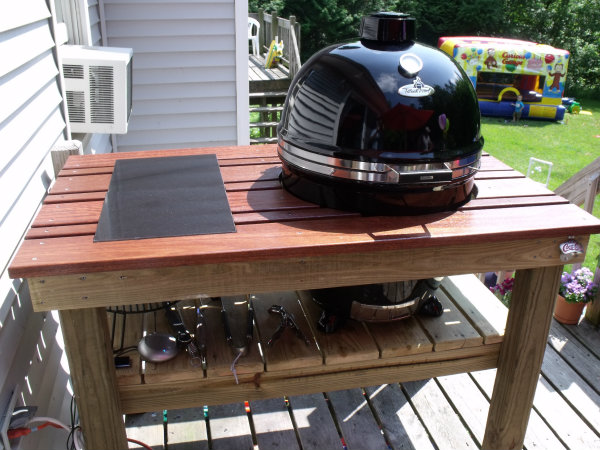 While we may never settle the debate over whether charcoal or propane is worst for the planet, one thing is for sure: ceramic grills are much more fuel efficient than metal grills and can reduce the total carbon footprint of cooking outdoors. The Grill Dome is made from Terapex ceramics, which retain much greater levels of heat than many other ceramics. Thus, much less fuel is required, no lighter fluid is necessary, and in some cases, you can even reuse the charcoal.
>>Keep Reading for more green grilling options!
Hydro-que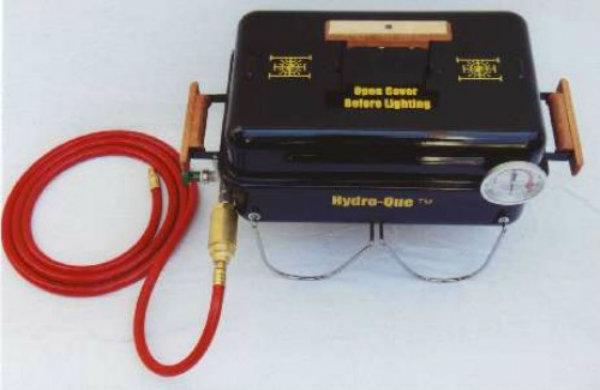 Water may seem like the last thing you want around your grill, but never dismiss the fire power of a little H20. The Hydro-que is a hydrogen powered grill that eliminates the need for charcoal or propane. Just like hydrogen-powered cars, the technology is still new and fairly expensive, but if you really want to impress your friends at the next geeky grill fest, this is the way to do it.
WoodFlame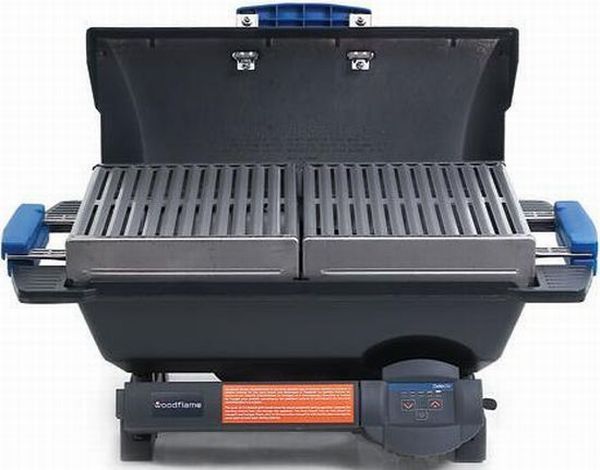 We already know that burning wood for fuel is probably the least honorable way for a tree to meet its end, but when the alternative is igniting chunks of charcoal soaked in toxic lighter fluid, wood starts looking more attractive. Created in Canada, the WoodFlame line of grills use ultra efficient design to drastically limit the amount of wood needed to cook. And some of their grills can work off of AC or DC electricity or even batteries. If you obtain either through solar or wind energy, the carbon footprint shrinks even further.
FlameDisk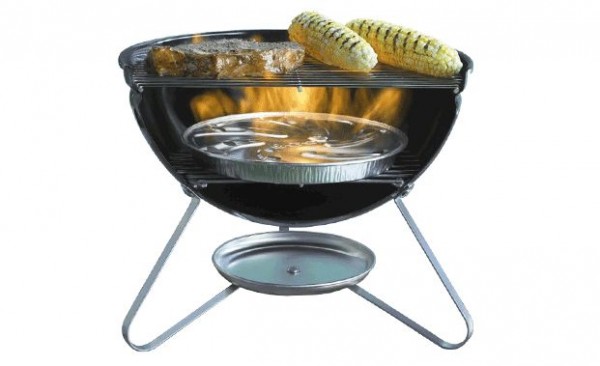 Not excited about shelling out hundreds of dollars to buy a greener grill? Good news, the FlameDisk from Bic can reduce the emissions of your current barbecue. Utilizing solidified plant-based ethanol, FlameDisk provides approximately 35-45 minutes of grilling time without the soot, ash, or dangerous hot coals. It fits in most charcoal grills, and can be used to cook any type of food.