In a move that will surely send irony meters off the charts in the nation's "blue states," the recently dedicated George W. Bush Presidential Center will open on May 1 with a LEED-Platinum certification for a wide range of energy-saving attributes and sustainable design features.
The Bush Center, located on the Dallas campus of Southern Methodist University, is the first of all the presidential libraries to reach the Platinum threshold. The 226,000-square-foot library and museum was designed by Robert A. M. Stern Architects and built by Manhattan Construction, which also built the LEED-Platinum University of North Texas Apogee Stadium in Dallas.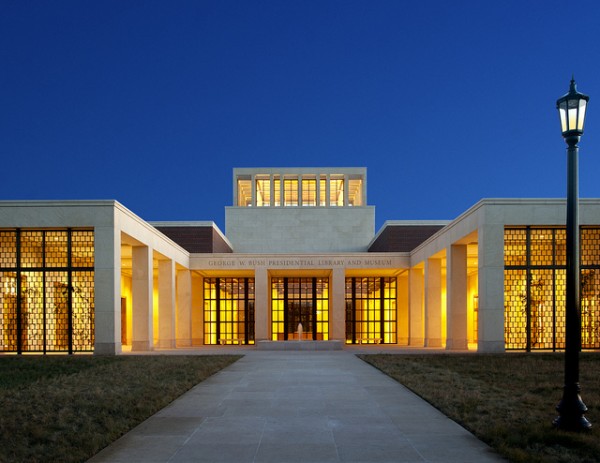 Manhattan Construction, a member of the U.S. Green Building Council, oversaw daily control of specialized materials and the recycling of construction debris in the team effort to achieve LEED certification. Most of the building materials were locally or regionally sourced, and contained at least 20 percent recycled content.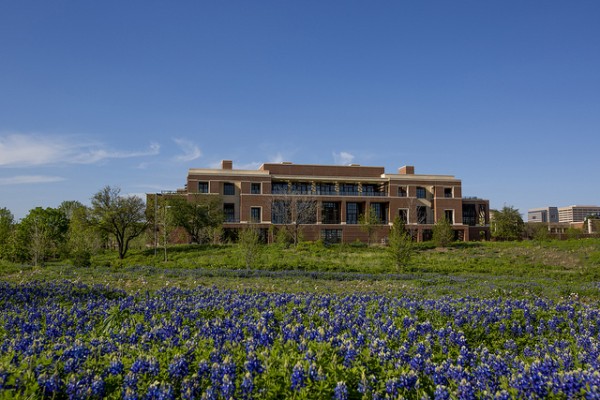 The Bush Center includes photovoltaic panels to produce 9.5 percent of the building's energy demand, as well as solar hot water panels that provide all of the hot water throughout the facility. In several places, deep overhangs were included in the design to reduce solar gain and provide cooling shade during the hot Texas summers. Windows also contain an insulated glaze to reduce heating and cooling loads.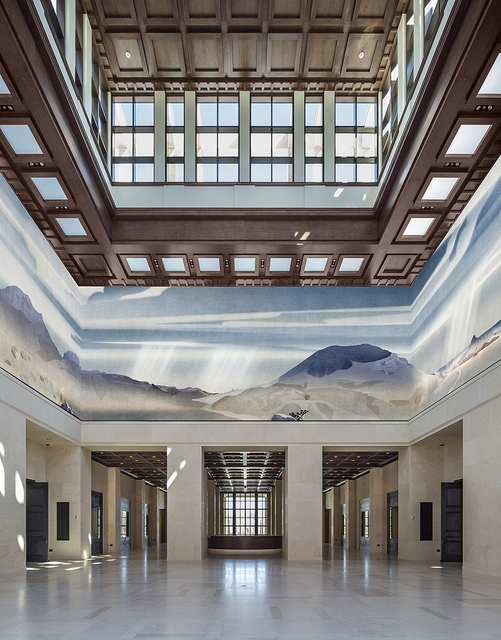 The roof of the building contains rainwater-absorbing gardens and highly reflective materials to reduce the heat-island effect. A highly efficient HVAC systems cuts down on electricity costs to regulate temperatures in the ambient air, which is filtered maintain high indoor quality. Low-VOC-emitting compounds were also used in all the finishes inside the facility
Surrounding the library is a 15-acre campus, designed by Michael Van Valkenburgh Associates. The grounds include Texas wildflowers and other native landscape species to reduce irrigation need. Rainwater is also harvest, pre-treated and stored to meet 50 percent of the site's irrigation demand
The building, which includes the George W. Bush Library, his presidential archives and a museum, was dedicated on April 25, with dozens of dignitaries present, including the five living presidents: Obama, Clinton, Carter and both George H.W. and George W. Bush. "We are proud to be recognized for our emphasis on sustainable building design," said Mark Langdale, president of the George W. Bush Foundation.