Google's efforts to ensure that it sources new renewable power for its North Carolina data center – instead of just "reshuffling the output of existing projects" – have apparently paid off. The Internet giant said on Friday that Duke Energy agreed to develop renewable sources that will be used at an expanded Lenoir, N.C., data center, where Google will invest an additional $600 million.
Mind you, Google will pay a premium for this clean power – but the company said that's OK, beats the alternatives.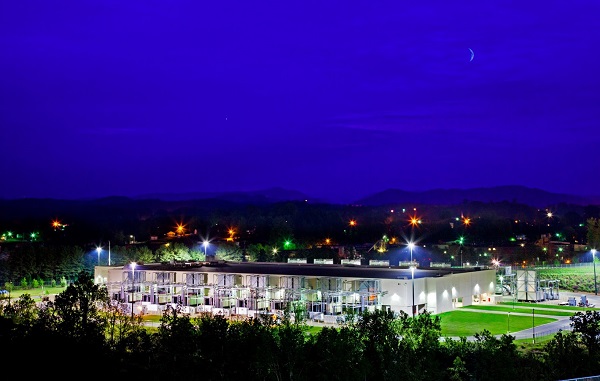 It's common practice for companies to "go green" by purchasing renewable energy certificates, which represent the environmental benefits of renewable energy projects. Without totally discounting that practice, Google said in a white paper that "while buying and retiring RECs to cover electricity usage is relatively simple, the process does not provide assurance that the price paid for RECs is being used to support additional investment in new renewable power generation."
There's also onsite generation, of course, but for power-hungry data centers, that will only get you so far. A third way at renewables is through power purchase agreements, and Google has done PPAs. But that, the company said in the white paper, "puts Google in the business of managing power scheduling and contracting, when we'd rather spend our resources building products for our users."
So Google has proposed a "renewable energy tariff," which is explained as a new class of service from power companies, providing renewable power, a key aspect of which would be that "the costs of procuring the renewable power would be passed on to the customer that has elected this option, so the goal would be to avoid impact on other ratepayers."
Duke's response: Sounds good.
In a statement released by North Carolina Gov. Pat McCrory, Duke said that within 90 days it will make a regulatory filing proposing the new program for large companies that want to buy renewable energy to power their operations. The release said "the renewable energy option will be voluntary and will not affect the rate of other customers."
Duke talked up the agreement in a release, but the company was seen by many observers as a reluctant participant. Clean energy entrepreneur Jigar Shah tweeted that "Duke's CEO is forced to let big customers in NC to build renewables in a way that they previously said was illegal." And Greenpeace, while hailing the agreement, said it was a case of Google using its "market power to demand better from utilities like Duke, who remain committed to more outdated dirty sources of electricity."
The environmental group, a noisy proponent of renewables for digital operations with its "How Clean is Your Cloud" campaign, went on to say that "done right, this Renewable Tariff program could help North Carolina finally realize the benefits of a clean energy revolution, which Duke has blocked in the past."
For its part, Google said the Duke program could mean more than just clean power for its expanded Lenoir data center:
Because the service is made available to a wide range of customers, companies that don't have the ability or resources to pursue alternative approaches can participate. And by tapping utilities' strengths in power generation and delivery, it makes it easier for companies to buy renewable energy on a larger scale. Of course, the approach is not without its challenges: utilities will need to work out the mechanics of the service within their local regulatory structure, and in many cases state utility commissions will need to approve the programs. There's also the challenge of finding cost-effective renewable projects.