Most buildings that jump on the shipping container reuse trend tend to make the inherent boxiness part of the design; you can tell instantly that it's a "container house" with a quick glance at the corrugated steel elements and 40-foot modular sections.
A new generation of container homes, however, is beginning to emerge that doesn't wear its modular aspects on its sleeves. Danish firm World Flex Home, for instance, has created an energy-efficient, modular home design based on the arrangement of three shipping containers that are entirely hidden from view. Only the basic dimensions of the original boxes remain as an echo of their previous lives.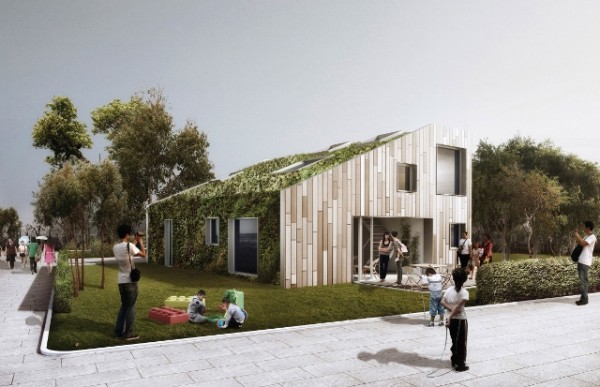 Built as a proof of concept in Wuxi, China, the first WorldFlexHome design fits on a footprint just under 2,000 square feet, with two stacked containers on one side opposite a third parallel container on the other, covered by a slanting roof. Because of the sturdy steel elements, the containers give the house added stability and resistance to windstorms and earthquakes.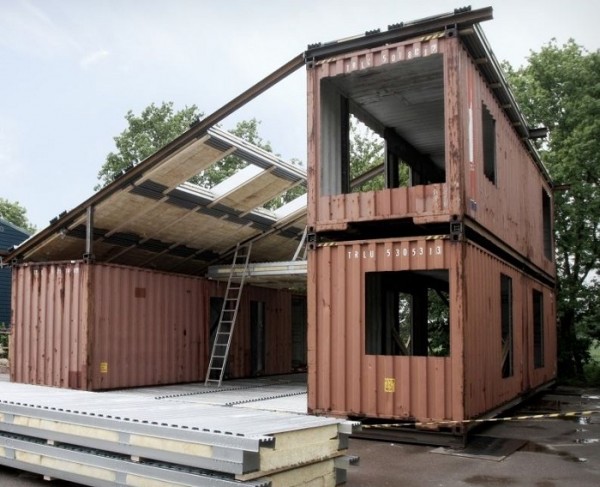 Compared to conventional buildings in Denmark, the container design uses 50 percent less energy and includes room for solar panels of between 215 and 325 square feet to generate most of the home's electricity needs. For the portion of the roof not reserved for solar power, a green roof is used to absorb rainwater and collect runoff for use in non-potable circumstances.
The buildings are prefabricated to help shorten construction times and reduce the amount of waste on the site. This gives the homes added flexibility, so that they can be expanded into apartment blocks, townhouses or larger, multistory homes. They can also be quickly disassembled for either recycling at the end of their useful lives or for relocation.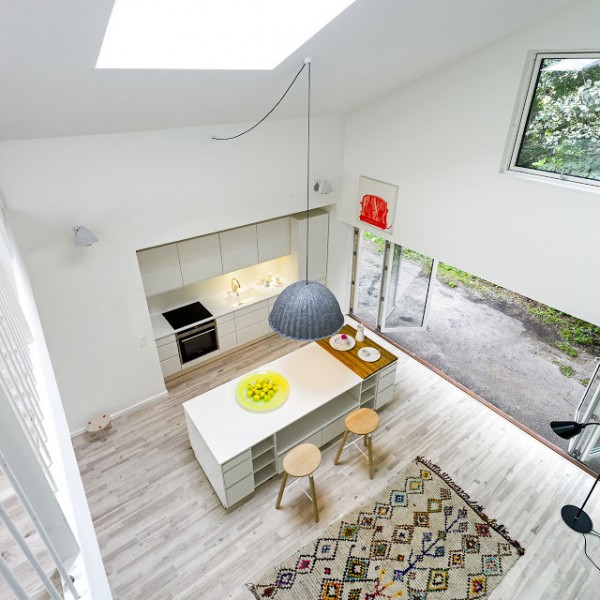 The interior of the initial house design in Wuxi is surprisingly large, as well. The slant of the roof provides a high ceiling on one end with large windows to provide ample daylight and lessen the need for artificial illumination.  A sliding glass patio door also opens up the living room area to the outside, allowing for natural ventilation.
The WorldFlexHome system is the first prefab housing design to meets the international environmental building standards of Active House, which is based on buildings that create healthier environments for their occupants without any negative impacts on the climate.