A highly trafficked plot of urban land in the Belgian city of Ghent is the scene of two ideas battling for supremacy to achieve the same goal: Create a block of 60 to 80 apartments that invigorates the neighborhood and uses energy in the most efficient manner.
In this competition, however, there are no real losers; both proposals for the new Keizer Karel Building have been made by the same firm, Brussels-based JDS Architects. The designers and clients will decide later this year which of the green designs best fits the site, but until then JDS decided to share the two ideas publicly.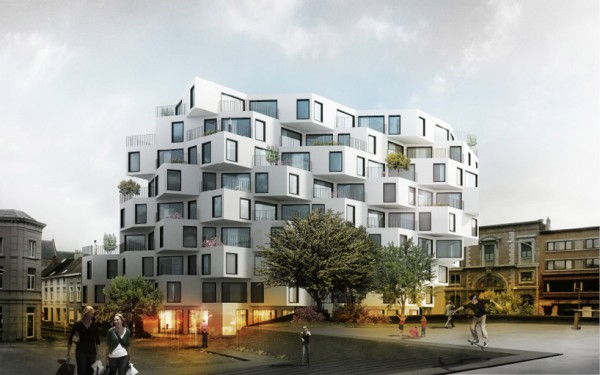 For both plans, most of the common areas and terraces will be covered with green roofs and walkable gardens to help absorb potential runoff. The green spaces will also acts as an added layer of insulation to help maintain an even temperature for the building.
In one iteration of the Keizer Karel building, the designers focused on the better views that residents will get on the north side of the roughly triangular site. To "get the best of both worlds — good lighting and good views," according to the JDS site, the designers folded the façade in two directions, forming a U-shape around a central courtyard, which includes trees and shared green space and receives more direct sunlight.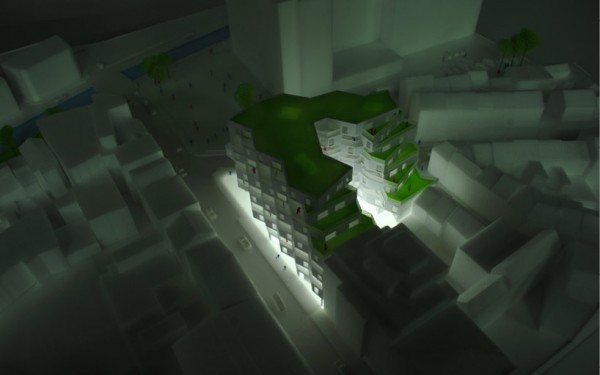 On the outside of the U, a series of diamond-shaped balconies are placed along the zigzagging surface. The jagged look comes from stacking each floor in the opposite direction to the floor below. In this configuration, JDS says, the main support points line up evenly, but parts of the floor plans overlap, creating large balcony areas.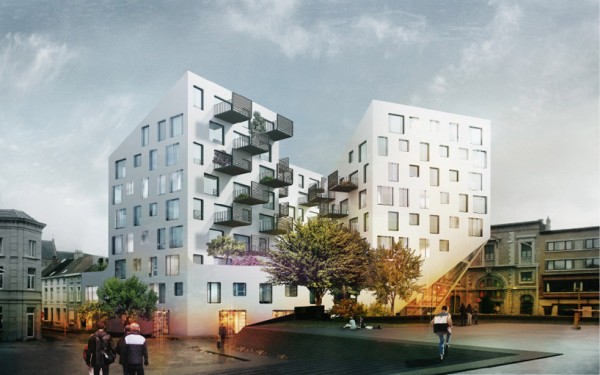 In the other proposal, the site is broken up into three separate towers that are joined together in the lower floors. The spaces in between the towers allow for light and air to flow through all three buildings. The large windows are situated so that residents mostly see views of the city rather than the other towers, and most of the balconies are located toward the south to take advantage of the natural daylight.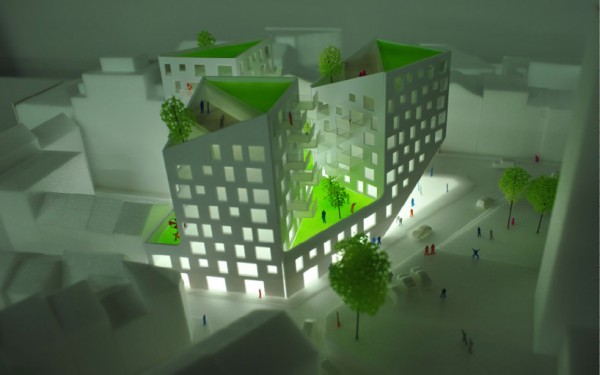 The tower proposal will include space for 67 apartments and will include cutaways on the top floors to create the largest balconies and terraces. The lower floors on the largest tower at the front corner of the site also have a dramatic angular cut into the interior to provide an eye-catching entrance. According to the schematics, each tower will contain similarly sized apartments — one will contain 1-bedroom flats, another will have 2-bedroom flats and the third will have 3-bedroom units.