Sending flowers and plants to loved ones when they are in the hospital is a time-honored tradition that symbolizes renewal and says "get well soon." Two hospitals have taken this concept to the next level by turning portions of their roofs into living gardens, providing a permanent green space for patients to view while also reducing their carbon footprint.
Last fall, Penn State Hershey Children's Hospital in Hershey, Pa., and Aultman Hospital in Canton, Ohio, became the latest medical facilities to add green roofs to their buildings, not only for aesthetic reasons but also to provide better insulation and stormwater management. Both hospitals used the modular LiveRoof hybrid system that helps spread rainwater evenly through each section.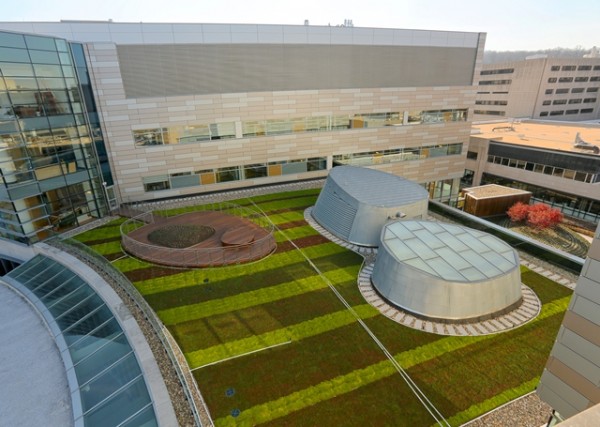 At the new six-story, 491-bed  Children's Hospital in Hershey, a 6,000-square-foot section of the roof is dedicated to a terrace garden, with sections of differing vegetation arranged in visually striking horizontal bands. A 750-square-foot deck structure has also been included in the green roof design, allowing patients and their families to stroll the green roof and enjoy the landscaping up close.
In addition to providing green spaces for the comfort and emotional well-being of the hospital's young patients, the green roof "also puts us in a good position to achieve LEED certification for the new Children's Hospital building, a commitment we've made for all new construction on our campus," said Richard Aradine, director of design and construction, Penn State Hershey Medical Center.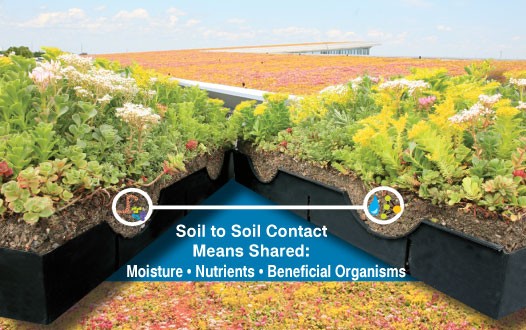 "We delivered the LiveRoof modules full of regionally adapted and locally cultivated plants that were mature, thriving and ready for the rigors of the rooftop environment," said Paul Cook, of the Creek Hill Nursery, which provided the plants for the system.
In addition to the green roofs, the building also makes the most of natural light for daytime lighting in most spaces and uses finishes that evoke the natural world, such as a "waterfall" window on the east end of the building.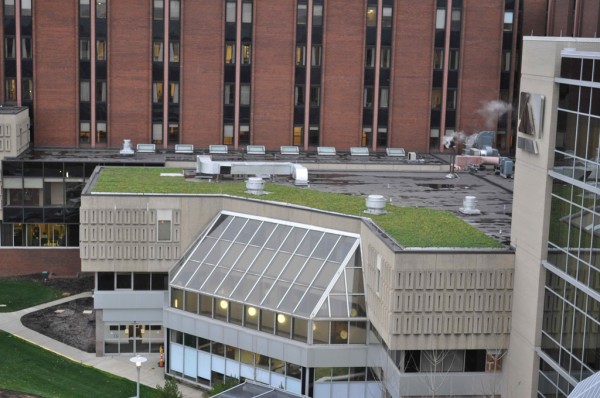 At the 800-bed Aultman Hospital, a 2,500-square-foot LiveRoof system was installed in December 2012. In this modular arrangement, the green roof plants were already fully grown when they were installed, bringing instant result and reducing installation and maintenance costs.
"Views of natural landscapes have a positive effect on emotional and mental health," said Ryan Jones, vice president of support services at Aultman Hospital. "Some studies have even shown that patients who have a view of green space have lower levels of stress and anxiety and recover more quickly."
The green roofs at both hospitals also provide environmental benefits, including the ability to absorb rainwater and reduce runoff. The plants and soil also shield the underlying structural roof from UV radiation and reduce temperature extremes, which can help extend the service life of the roof.