How dangerous is the development, operation and maintenance of the infrastructure for energy production from wind, with its massive equipment, the machinery that it takes to install towers and turbines and the frightening heights involved?
The question arises with the news this week that a Vestas subcontractor was killed at a work site, apparently when a blade fell on the crane the worker was operating. The number of wind power installations has grown dramatically since 2000. Not surprisingly, with that growth has come more deadly accidents.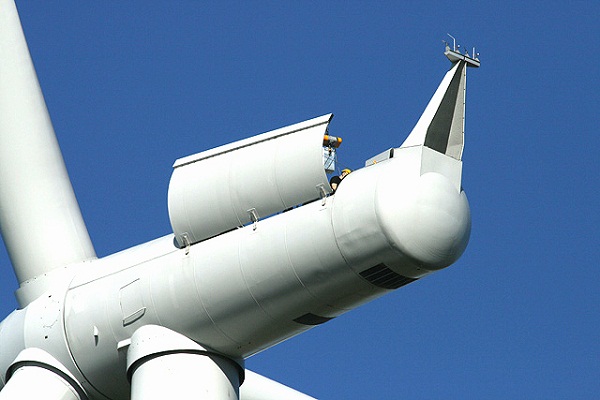 The best source of information I could find on the subject is wind expert and author Paul Gipe, who began compiling data back in 1980 and on his website has a database of deaths up to July this year. According to Gipe, from 1980-89, the number of wind-energy related deaths was nine. In the 1990-99 period it was 10. Then came the wind boom, in the first decade of the new century, and the number of deaths rocketed up to 30.
Gipe attaches notes to many of the incidents, and more than a few of the deaths have nothing to do with hazardous work, or work at all. There was a 2006 suicide by hanging inside a wind tower in California. In 2005, a man was reportedly shot by Chinese riot police as he and others "demonstrated against the taking of their land without due compensation for a wind farm." A parachutist doing his first solo jump, in 2000, was killed when he drifted into a turbine. And just last year, an Ohio 17-year-old Ohio with a blood-alcohol level of 0.26 plunged more than 60 feet to his death when a late-night attempt to climb the internal ladder of a wind turbine tower went terribly wrong.
Beyond the oddities, however, are plenty of on-the-job falls as well as accidents involving heavy machinery and vehicles. Some examples, quoting from Gipe's database:
A German man was crushed to death by an articulated lorry as he helped guide its driver down a track at a wind farm, an inquest has heard.
A 19-year-old construction worker has been killed after falling 100ft down the shaft of a windfarm turbine. The worker, thought to be Brazilian, was inside the turbine which was under construction at the Earlsburn windfarm in Touch Hills, near Stirling.
One dead one injured on Enercon when rotor fixing bolt failed and rotor turned. Required helicopter retrieval from 65-meter tower.
Three workers have been killed while installing and testing a Sinovel wind turbine in northern China.
A man has died after being crushed between two cranes at an LM Wind Power blade plant in North Dakota yesterday.
A man working on building a wind farm nearby Livermore was killed after a bulldozer rolled over on top of him Monday afternoon. Around 1:30 p.m. Monday, the Alameda County Fire Department received reports that a bulldozer driving on N. Vasco Road rolled down the embankment, possibly killing the driver.
In 2011 – which happened to be the worst year for wind-energy-related deaths, with 10 of the 76 Gipe had recorded in more than 30 years of record-keeping — the American Wind Energy Association (AWEA) and the U.S. Department of Labor's Occupational Safety and Health Administration (OSHA) announced an alliance with the goals and objectives of standardizing and improving safety and health practices in the industry; developing and maintaining an open line of communication with OSHA to ensure safe practices; assisting OSHA in understanding the safety and health issues within the wind industry; and ensuring consistent application of safety compliance and enforcement initiatives across the country.