Now that we've made it past the horrifying frenzy of Black Friday, the holiday season is officially upon us. Whether you set up your tree on Thanksgiving night, or wait until the first of December to break out the lights and garland, chances are decorations will be part of the celebration.
While decorations can be a fun way to feel more festive, they're not without environmental impact. Making all that tinsel, garland, wrapping paper, and lighting consumes lots of resources and energy, the cost of which comes out of your pocket. If you'd rather wake up on January 1st without a massive utility bill hanging over your head, you've got to think smart. Here are three simple tips for energy-efficient holiday decorating that will save you money without sacrificing cheer.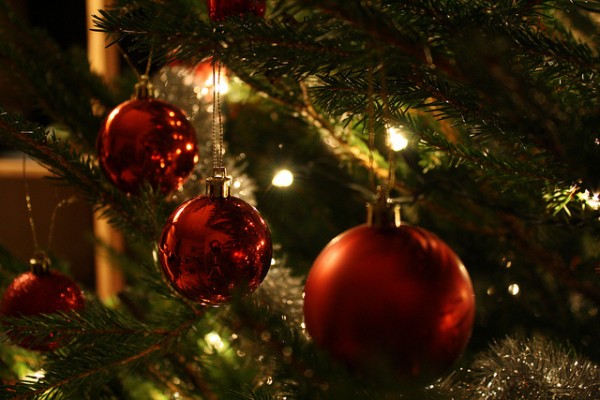 Tip 1: Choose LEDs
Those massive incandescent holiday light strings might make you feel nostalgic, but that's not how you'll feel when watching your electricity meter spin around. Remember the 1989 "Christmas Vacation" movie? Clark Griswold, the character who lit his house with 25,000 bulbs, would see his electric bill would drop from about $2,200 to $30 if he could have switched to energy-efficient C9 LED bulbs. LEDs are now used to make all types of holiday lights, from icicle garland to blinking multi-color strings. Be sure to check with your local government or utility before tossing all of your old lights–some will provide LEDs for free or at a discount when you trade in your old light strings.
Tip 2: Set A Timer
At the very least, you should plug holiday lights and other electronic decorations into a power strip so that it's convenient to turn them all off before bedtime. If you can, invest a few dollars into a light timer. Automatic timers make it easy to run indoor and outdoor lighting displays during the earlier evening hours and ensures you'll never leave them burning all night long.
Tip 3: Get Creative
Just like Clark Griswold, most of us feel like brighter is better when it comes to holiday decor. We layer strand after strand of lights around the tree until it's hard to even see the branches! Instead of upping the energy consumption by adding more lights, use strategically placed tinsel, mirrored ornaments or other reflective items to disperse existing light throughout the room.