Access to clean, safe drinking water is dwindling for millions around the world. Lack of water treatment infrastructure in developing nations, along with increasing water pollution in the developed world means the water crisis could arrive sooner than we think. Traditional water treatment methods are expensive and both time and energy-intensive. Solar and wind-powered alternatives are promising, but in many cases still impractical for remote areas which often lack the skilled workforce needed to maintain them.
For simpler alternatives, it's always smart to look to Mother Nature, who has been filtering water without electricity or sophisticated technology for, well, eons. That was the inspiration behind a simple water filtration system created by Dutch designer Lukas Jager. The system uses simple, inexpensive materials to mimic the way water is purified in the wild.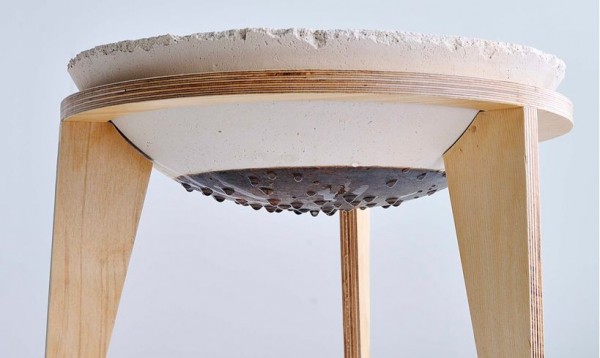 Dubbed "puur zuiveren" which means "pure purifying", the device lives up to its name by delivering a double dose of filtration. The system consists of a series of ceramic bowls sitting on plywood stands. The bowl is made of a clay and sawdust mix that is fired at 850 degrees Celsius. The sawdust burns away during firing leaving behind pores in the clay that make it ideal for purifying liquids at a fast rate.
Colloidal silver is also added to exterminate the remaining traces of bacteria, extending the shelf life of the filtered water. Each bowl in the system contains a different density of sawdust, resulting in different speeds of filtration for various levels of contamination.