Zero Motorcycles, noted for being one of the more established players in the electric motorcycles market, recently announced its 2013 line up. The major takeaways from what's been unveiled are a reported average power increase of 99 percent, the world's longest range production electric motorcycle and a quick, quick charge function.
Zero said it has developed what it calls its new Z-Force motor that it feels is powerful, efficient, passively air-cooled and compact enough to fit into every motorcycle being offered. It drives, for example, the longest range offering, the 2013 Zero S, which is said to be capable of going 137 miles in the city and hitting a top speed of 95 miles per hour.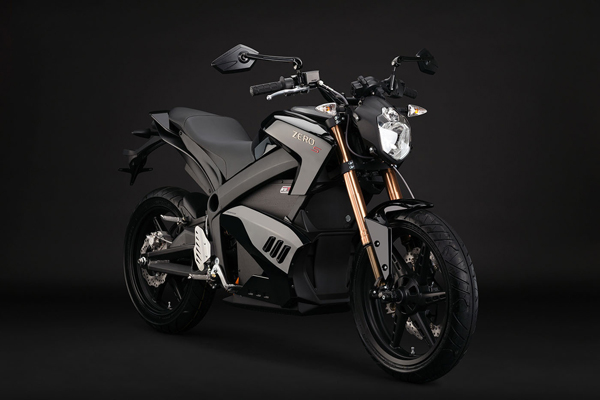 For 2013 a new electric motorcycle being introduced in the Zero FX, described by the manufacturer as an "urban rebel" motorcycle. Marketing hype aside, it does seems to have some impressive specs, being the fastest accelerating motorcycle in the company's lineup with 70 ft-lbs of torque, 44 hp and a weight of only 275 lbs.
Another interesting item of note for the 2013 line up, according to Zero, is that the Zero FX, along with the Zero XU and Zero MX, all feature modular quick-swap power pack technology. What this means is that riders can now use one or two battery modules and can upgrade any of the previously mentioned models from 2.8 kWh to 5.7 kWh in seconds.
The motorcycles can also reportedly now be charged to 95 percent in an hour or less using CHAdeMO charge stations by way of an optional accessory.
Beyond the performance and drivetrain enhancements, Zero has done some tweaking with the motorcycles to make them more rider friendly. Using wireless Bluetooth, for example, "riders can now sync their iPhone or Android mobile phones to see detailed motorcycle information and even adjust the performance characteristics of the motorcycle." New bodywork on the Zero S and DS includes integrated storage in what would have been the tank area if this were a gasoline powered vehicle. The frames for all models are also said to be more ergonomically friendly and offer greater compatibly with aftermarket accessories.
Zero Motorcycles said initial deliveries will begin this coming January in North America and February for Europe. Prices for the models, depending upon configuration, range from around nearly $8,000 to upwards of nearly $16,000.