More and more California wineries are focused on going green these days. From newer, smaller labels like River Vine to major players like Kendall-Jackson, these are vintners taking steps to reduce their carbon footprint through energy efficient green building and renewable energy.
Just over the border in Oregon, an increasing number of wineries are doing the same, and their impact is going beyond greening the winemaking process — they're helping preserve open space, much the way the wine industry saved Napa Valley from being paved over by suburbanization in the 1960s and '70s.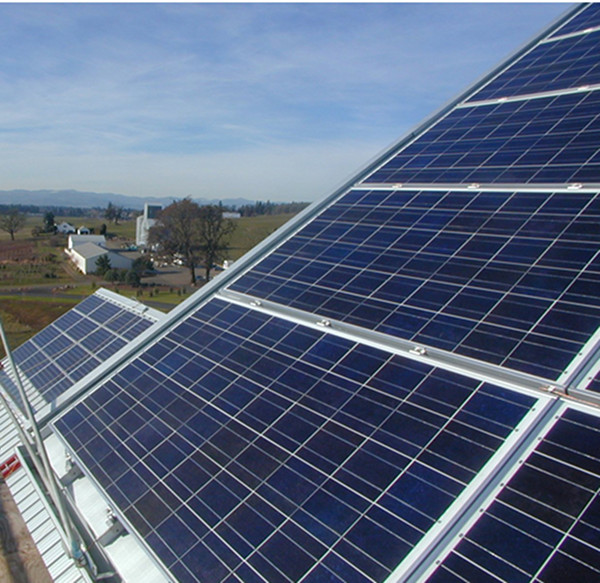 "In a way, wineries are greening the Oregon landscape," said Ernest Munch, of Ernest R. Munch Architecture (ERMA) in Portland, in an interview with EarthTechling. "If you look at a place like Dundee, it has a very nice south-facing slope. But when the area was being developed back in 1988, the trend [toward winemaking in Oregon] hadn't hit, and now it's full of houses. This beautiful Oregon landscape we have has been known since the 1830s as the Garden of Eden. Winemaking adds value to our agricultural lands, and saves them as agricultural lands. These are marginal farmlands — orchards and vineyards do best on second-rate agricultural lands." He goes on to note that these lands often can't compete growing standard crops.
Winemaking has roots to the 1960s in Oregon, but it really took off in the early '90s as gourmet and organic food became more popular nationally. That trend was led by people increasingly concerned about the quality of their food and where it came from — and willing to pay more for quality. In Oregon, that led to the cultivation of those delicate, temperamental Pinot Noir vines that favor the mild climate west of the Cascades. Oregon has since developed a reputation for some of the finest such wines in the world — a fact that, according to architect Corey Omey, also of ERMA, tends to lend itself to green-minded vintners.
"The flagship for the Oregon wine industry is a bottle of super-premium Pinot Noir," he told us. "A stellar Oregon Pinot Noir is well balanced and nuanced with the site's terroir, the interweaving of a vineyard's climate, geography and geology. A person who can produce an excellent bottle of Pinot Noir is well tuned to the ecology of his vineyard and has an ear to what is happening globally. And many of their customers share their interests." He goes on to note that many Oregon vintners are LIVE and Salmon Safe-certified, and farm using organic or biodynamic practices — hence, their bent toward green architecture and participation the Green Building Council's LEED certification program.
Read on to meet some of the Oregon wineries leading the green trend.
"The winemakers bring their values to the land," he said. "These people tend to think in terms of structures that are long-term and well-built…they want their families to take over the business. They're building for the future."
ERMA is the firm behind a number of green building projects for Oregon wineries in recent years, including Winderlea's tasting room in Dundee, Scott Paul Wines winery and tasting room in Carlton, and the Yamhill estate of WillaKenzie. Both Winderlea and WillaKenzie draw a portion of their power from solar arrays (in the latter case, nearly 50 percent of the electricity the estate requires). The Scott Paul Wines project involved the renovation and reuse of two historic structures in downtown Carlton, a former creamery (now tasting room) and granary (now a winemaking facility).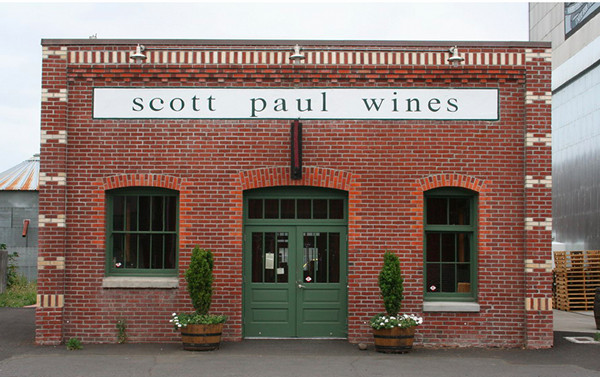 But for an across-the-board showcase of what green means in the Oregon wine business, look no further than Stoller Family Estate. Their recently completed tasting room in Dayton was built mostly of reclaimed wood, and incorporates 236 solar panels that generate enough energy to power the entire building (and even send a little solar love next door to the Stoller winery). The sun even powers the winery's electric forklift, as well as the electric vehicles of any wine connoisseurs who happen to stop by. Natural daylighting comes courtesy of the tasting room's many windows, and soon, a green roof will help to insulate the building while helping to manage storm runoff on site.
Next door, the Stoller Family Estate winery (which was completed in 2005, and earned LEED Gold certification) makes use of a 46-kilowatt photovoltaic array, natural ventilation and daylighting, efficient HVAC and lighting systems, and passive heating and cooling strategies. It also utilizes a gravity-flow system, a feature of many finer wineries everywhere. Because raw ingredients must move through several steps before emerging as wine, electric pump systems have long been used in winemaking. By building in way that takes advantage of gravity, rather than relying on such pumps, wineries not only save energy, they treat their wines more gently — a key factor in producing that perfect Pinot.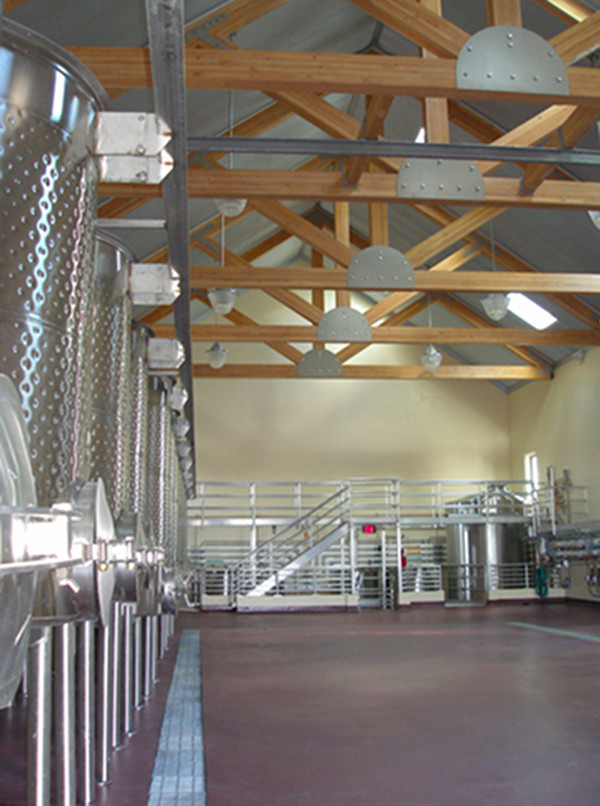 Both Stoller's tasting room and winery were designed by Munch Architects; since beginning with Domaine Drouhin, in 1988, the firm has been involved with nearly 20 wineries and tasting rooms in Yamhill County, and a few beyond. And yet both Munch and Omey resist the concept of specialization. "We try to design buildings that are owner occupied and have specialty programs — a winery fits that description," Omey said. "Each winemaker has their own idea of how to make wine. Each label tries to project its own brand. Each site is different. That keeps the work interesting and yields a variety of results."
Munch adds, "If you lined up all of our wineries, it would be difficult to ascribe them to a single author. They would, however, all be sensitive to the client's site, functional needs, image and budget. We jumped at the chance to do our first winery because of the variety involved, but also because it was a vehicle to preserve the beauty of Oregon's agricultural land by giving it value. This is our motivation."