The Solar Decathlon Europe is fast approaching. The European installment of this competition, like its US and now Chinese counterparts, challenges universities to design, build and operate a fully sustainable house that uses solar energy as the only energy source, equipped with the latest in energy efficiency technology. During the competition in Madrid, Spain, running Sept. 14–30 this year, only one university from the United Kinwill be competing — but clearly, its representative team that takes that responsibility seriously.
London Metropolitan University's Solar Decathlon team is known as HelioMet, and their entry to this year's competition, the Heliomet Sunbloc. It's a mouthful, yes, but it's a home chock full of some striking thinking on the future of the city. Most notably, it's a home designed to sit on top of another home.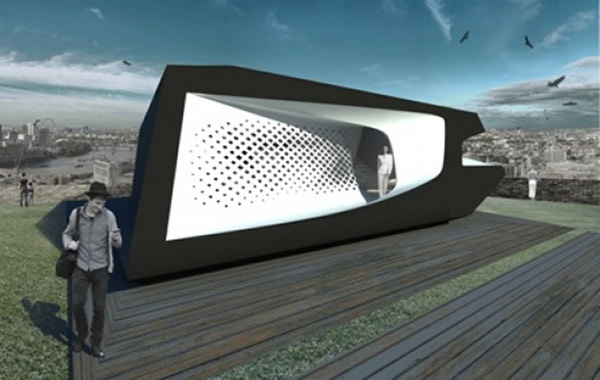 Sunbloc can set up shop on any existing urban building with a flat roof, or it can be used to reclaim unused parts of the city, such as vacant lots and abandoned railroad tracks. Constructed of innovative, low-cost, lightweight materials, the Sunbloc makes use of  Passive House strategies to minimize the amount of energy required to operate it, and relies on a smart, efficient combined solar photovoltaic/solar thermal system for power and hot water.
This solar power/thermal system, created with the latest technology, is projected to generate not only enough power to provide for the Sunbloc's needs (a basic Solar Decathlon requirement), but to offer renewable energy to surrounding buildings or even the building on which it sits.
The Heliomet team is composed largely of students from London Metropolitan University's Department of Architecture and Spatial Design. Their focus with this project was not only to make use of gee whiz green tech like this high-output photovoltaic system, but the latest in energy efficiency strategies, as per the Passive House inspiration gained through high-scoring Solar Decathlon entries in previous years. Although the basic SunBloc design carries the affordable price tag favored by the competition's judges, the members of the team see their house design as easily tailored to suit different locations and the interior requirements of different individuals.
Inhabitat reports that the primary material used here is EPS foam, which is relatively low cost and extremely lightweight. (The team was looking into a foam made from natural sugars, but that approach  is still in the prototype phase.) Blocks of this foam are pre-cut prior to construction, which helps to reduce both labor and waste. The use of foam as a building material — specially treated to be fire resistant, as required by building codes — also allows for shelving and furniture to be built right into the walls, creating what the team terms a "fluid, sensuous living environment."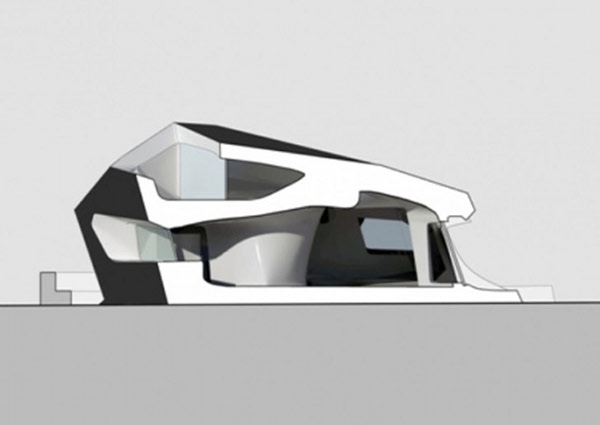 Another plus of EPS foam: it can be broken down into pellets after use, creating myriad possibilities for recycling and reuse.
The Sunbloc makes use of a living wall of plants that can be used for food production or simply to purify the indoor air. A gray water system may also wind up in the final design, which would add weight to the lightweight form, acting as a ballast (depending on the location of the building) and reducing water usage by recycling water from sinks for toilet flushing.