If it were three yours ago, President Obama might have been there to open the brand new government-backed solar power manufacturing plant. In the post-Solyndra Age, SoloPower got Portland Mayor Sam Adams for its ribbon-cutting ceremony.
The maker of flexible, lightweight photovoltaic panels – uniquely designed, it says, for a multi-billion dollar market of commercial and industrial rooftops that can't handle standard hard panels and racks – officially launched its Portland factory on Thursday.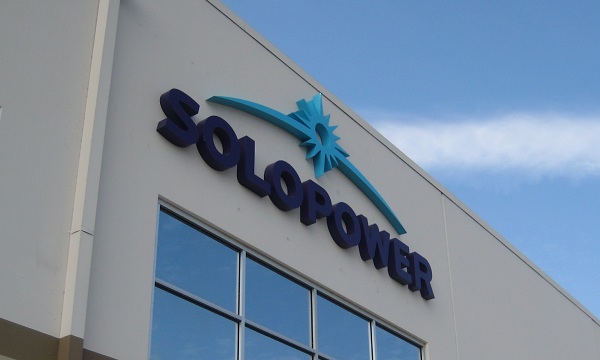 There was plenty of room to set up chairs and a stage in the plant, which has begun operations with around 60 of the 450 employees that are expected to eventually work there. One production line was humming in the background as guests nibbled on pastry, listened to speeches, clapped politely for politicians and other honored guests, and toured the active portions of the 225,000-square foot expanse.
Ultimately, an expanded Portland operation is expected to have four production lines going, pumping out as much as 400 megawatts of PV annually.
If that happens – if SoloPower's product sells at a profit in the face of rock-bottom PV prices, and the company grows and ramps up – it still probably won't be enough to wipe away memories of Solyndra, the $535 million failure that stained the Obama administration's stimulus-inspired renewable energy loan guarantee program. (Let's give a little credit to the Republican here, too, for their investigations into every nook and cranny of the deal.)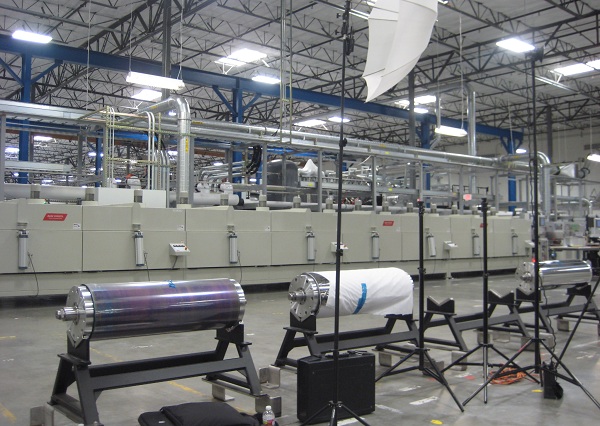 SoloPower received a $197 million loan guarantee through the same program. The loan was finalized in August 2011, but before opening the Portland factory SoloPower had not drawn on any of the funds. It will begin to in the next two quarters, it says, but only as it gets its first high-volume manufacturing line up and running.
SoloPower, based in San Jose, also wangled a $10 million state loan and $30 million in other inducements — standard stuff for manufacturing enterprises these days — from the state of Oregon and city of Portland when it sited the plant in the Northwest.
Adams, the Portland mayor, said the subsidies were "worth the investment," and paled compared to the vast assistance fossil fuels industries have long received from government. He pointed out that the company was also backed by more than $200 million in private investment. And in interviews afterward, he noted that China strongly supports its solar industry – which is one of the factors that has helped drive down the cost of solar PV, putting virtually every manufacturing company around the world on edge.
Does SoloPower stand a chance in this environment?
The company says its roll-to-roll electrodeposition process is a cost saver, and that its fairly modest solar cell efficiencies – around 11 percent, but rising – are more than overcome by the advantages offered by modules that can more or less be integrated into any building's roof. "Any building, anywhere," as the company likes to say.
Tim Harris, the CEO, told the ribbon-cutting attendees they were witnessing "the beginning of an American manufacturing success story." To pull it off, SoloPower will have to buck a powerful trend that has turned solar panels into commodities. It will have to carve an identity as a unique product, one brilliantly conceived to serve a function. That's a tall order.
Editor's note: This story has been updated to clarify that SoloPower anticipates beginning to draw on loan-guarantee funds in the next two quarters.