E-waste is one of the fastest growing and most environmentally hazardous elements of the U.S. garbage stream, with only 15-20 percent recycled. Mobile devices and electronic appliances contain lead, cadmium, mercury and other toxic materials that often leak into the soil or pollute the air when not recycled or disposed of properly — and most of the time they aren't.
Just dropping your phone in the recycling box at the local electronics store doesn't necessarily mean you've done your eco-duty. Many so-called electronics recycling businesses are simply waste collection fronts. They gather up shipping containers full of electronics and auction them off to the highest bidder, usually in developing countries where recycling regulations are lax or non-existent. There, unskilled workers, often women and children, work in extremely unsafe conditions to strip the valuable materials from the e-waste. The rest of it ends up in the landfill anyway. Probably not what you envision as you're tapping away on the screen of your new iPhone 5 without a care in the world.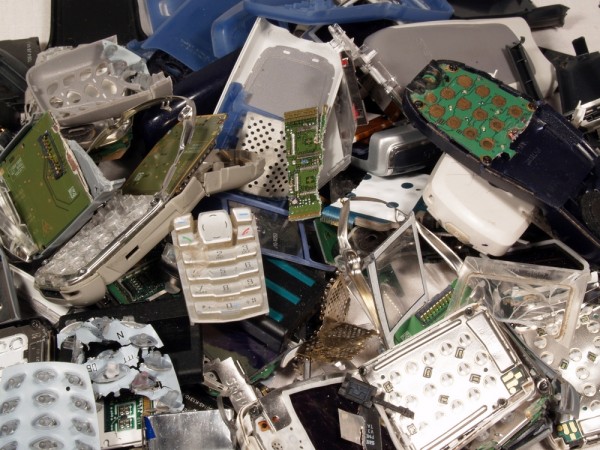 On the following page are details and a comparison of some of the most popular cell phone recycling schemes in the United States. Use this information to make an informed decision about where to send your phone when it's no longer of use to you. And if you're thinking about upgrading for no reason, take a minute to think about the implications of your actions. Just because you can afford a new phone, doesn't necessarily mean you should get one. Remember, reduce, reuse, repair and THEN recycle.
Keep reading for cell phone recycling comparisons…
First of all, let's think about what characteristics make up a good cell phone recycling program:
1. Social Responsibility: Proceeds or phones should go to a good cause. Also, phones should be processed domestically by workers making a decent wage in a safe environment.
2. Environmental Responsibility: The program should adhere to industry and government standards to ensure all end-of-life electronics are recycled by qualified recycling centers. A program that's taken the "Electronics Recycler's Pledge of True Stewardship" is even better.
3. Monetary Compensation: If you ARE recycling a phone that's still in pretty good shape, there's no reason you can't recoup some of the high cost of its original purchase. There are lots of buyback programs out there, but it's important to make sure they live up to the other criteria before you make a quick buck.
4. Easy and Convenient: Human nature dictates that if something requires a lot of effort with only a little payoff, we're not likely to do it. A program that makes it very easy for you to recycle your phone is the most likely to see repeat use.
Now that we've laid out some parameters by which phone recycling schemes can be judged, lets see how some of them stack up in real life.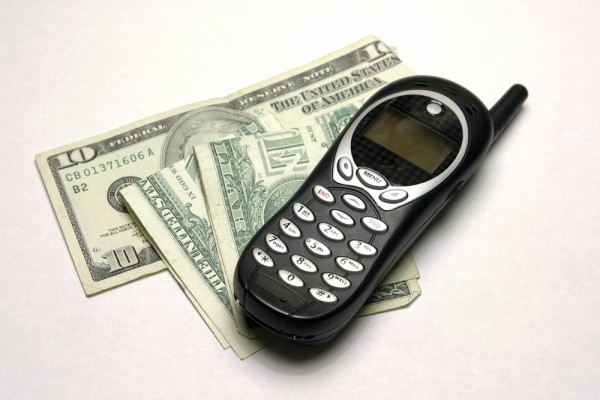 Gazelle: Does some good for the planet by finding new homes for the devices you no longer need.
Focuses on reselling refurbished phones. No mention of charitable partners or working conditions.
Many of the phones are resold on eBay and Amazon. End of life products are sent to domestic recycling partners who abide by the highest standards. (No mention of who or where.)
Gazelle is known for paying top dollar for reuseable phones and devices.
Free shipping for items valued at $1 or more. Payment available via check, Amazon gift card, or Paypal.
Call2Recycle
: Facilitates bulk collection and recycling of phones and batteries, in addition to individual drop-off.
Operated by the nonprofit Rechargeable Battery Recycling Corporation. No mention of donations to charitable causes.
N0 landfill policy for all e-waste collected.
No compensation offered.
Over 30,000 drop-off locations throughout the U.S. and Canada.
Recellular: Born in 1991 with the mission to refurbish, reuse and responsibly recycle discarded cell phones, portable electronics and their accessories.
One of the only programs that closes the loop by selling refurbished phones in addition to recycling. Several rotating charitable partners. Based in Michigan, ReCellular is in compliance with all state and federal occupational and environmental regulations.
 No waste goes to landfills or incinerators — either directly from ReCellular facilities or through its contractors. No scrap is shipped outside the US to developing countries. Accepts packing materials and accessories in addition to phones.
At market prices offered for all popular phones and devices through SecureTradeIn.com.
Provides printable customized USPS shipping label for easy shipping.
Current recycling campaign benefits the Environmental Media Association (EMA). Each phone recycled raises money for EMA's programs, including consumer education programs, PSAs and an environmental curriculum for schools.
ERI tracks all e-waste entering its facilities through a unique bar code tracking system capable of locating e-waste at all stages of the process. This ensures that e-waste does not end up in the hands of other companies or local landfills, and is not illegally exported to other nations.
No compensation offered.
Provides prepaid postage form for shipping the phone.
This is (clearly) not an exhaustive list. Many of the top wireless companies also operate their own buyback programs, although its important that they be vetted in a similar fashion. There are also in-house collection schemes at Staples, Lowes, and other big box stores. Also, before recycling your phone, be sure to remove any memory cards and cancel your service!
Got a cell phone recycling program you love? Share it in the comments!