Riding for 4 hours and 37 minutes over 207 kilometers, Peter Sagan averaged around 200 watts of power output in Stage 6 of the Tour de France last week. But in the final 3 kilometers of the stage, as the riders picked up the pace, Sagan increased his output to 490 watts – and occasionally he topped 1,300 watts. The reward for his efforts? A prestigious stage victory for the Liquigas-Cannondale rider.
We're guessing that the pedaling inmates at the Santa Rita do Sapucai prison in Brazil aren't producing anything near the wattage of Sagan. The payoff for their efforts, however, might be even sweeter: The local judge has decreed that for every 16 hours the prisoners pedal, he'll knock a day of their sentences.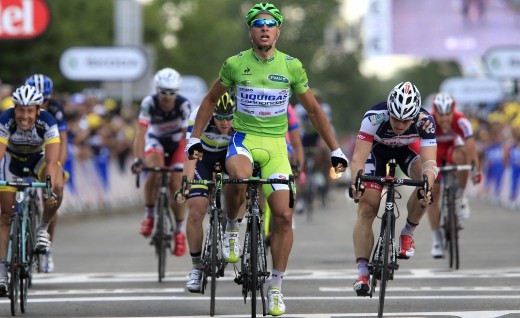 According to Jornal Nacional, which looks to be the original source for the story, the judge came up with the idea after reading about something similar going in the United States.
And, indeed, as io9 noted, in Phoenix, prisoners at Tent City Jail have been required to pedal a stationary bicycle if they want to watch TV. A single bike there reportedly generates just enough energy to power a communal television. In Brazil, the power is also being put to use, but not at the prison: Energy the prisoners produce from two bikes is stored in batteries, which are then physically taken to the town square to power six lights.
The scheme is apparently so successful – "controls a bit of idleness," the judge says – that the plan is to add eight more bikes. "Then it will have enough power to illuminate the entire avenue," Jornal Nacional reported.
A side-benefit of all the pedaling: trimmer prisoners, with one noting he had dropped four pounds through the program.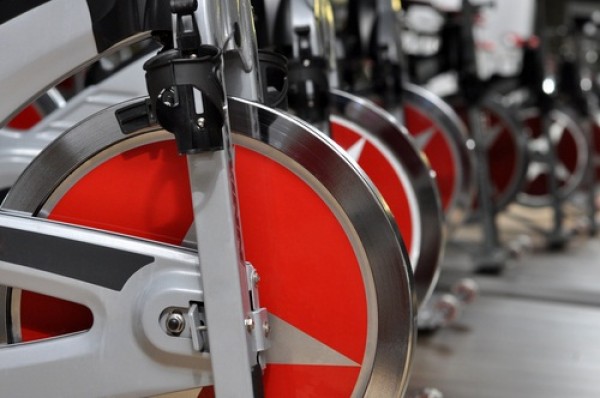 If this has you pondering the possibilities for producing power in your own home by your own efforts, it's not an entirely unreasonable proposition, as long as you keep your expectations in check.
We're reported on various pedal power products, devices and concepts, and from what we can tell, either they think Peter Sagan is their target customer or they're a little optimistic about how much power a cyclist might produce.
For instance, the BJQ Home Power Generator, a full stationary bike, says it is capable of a 300-watt output. But are you?
Then there's the Pedal-A-Watt, a stand that you put your bike on.  The company says "the average rider will produce between 125 and 300 watts" using the device. That low-end output wouldn't be too strenuous, but anything about 200 watts would be big-time riding for more than a few minutes for most people.
Still, a daily hour-long ride at 150 watts could keep the 300-watt-hour battery that the company sells nicely charged, even as you use it to charge your gizmos. After all, the average smartphone eats up only around 5 watt-hours per charge. Would you save any money in the process? Not really; grid power goes for about 12 cents per kilowatt-hour in the U.S., so a fully charged 300-watt-hour battery holds less than 4 cents worth of power.
But then again, think of your waistline.