British supercar manufacturer Lotus continues to evolve its green car strategy, announcing it started dynamic and durability testing of its Evora 414E hybrid technology demonstrator. This particular vehicle seems to be, despite being "ahead of schedule," on a rather slow development curve since early 2010.
Lotus is testing the Evora 414E at its headquarters in Northfolk in the United Kingdom. As the vehicle has been undergoing testing, it has been delivering 1000 Nm of torque. The hybrid is driven by two electric motors, one for each rear wheel, through its Xtrac transmission. The motors are powered by a battery pack charged by either the car's range extender engine or directly from an electrical source. When it runs purely on electric, the 414E is said to have a range of around 30 miles, while with the range extending option one can go up to 300 miles.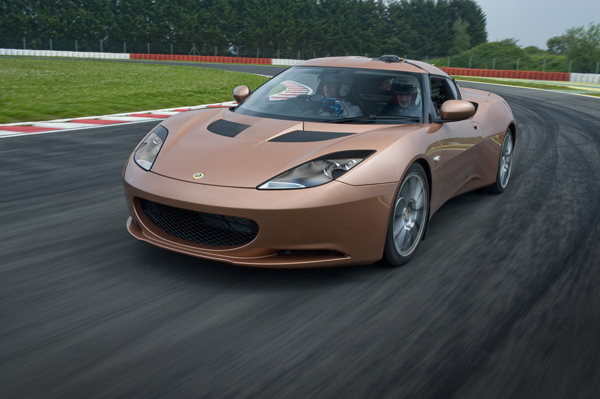 The range extending engine, which Lotus says can run on either gasoline or biofuels, is a three cylinder design that, in combination with the electric motors, produces just 55 g of CO2 / km emissions on the Northern European Driving Cycle (NEDC). The 414E is no slouch when it comes to performance though, being capable of hitting a top speed of 130 MPH and going from 0 to 60 MPH in around four seconds.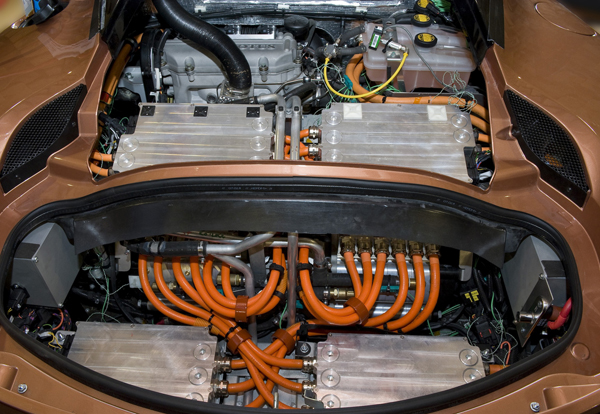 Though there was no mention of it in the most recent press documents from Lotus, one interesting feature the auto maker has been highlighting about the Evora 414E in the past is its seven speed paddle shift. For many who enjoy driving luxury sports cars, part of the thrill is that quick shift of the dual clutch transmission. To capture this experience in the hybrid, a a column mounted paddle shift is said simulate the gear change and a synthesised engine sound changes frequency with virtual gear selection.
Also of note in this vehicle is an intelligent pedestrian warning system which uses external sounds to warn walkers of its location. Under certain conditions, Lotus notes, the system will generate an audible and visual warning for the driver as well using internal noises and the instrument panel.
At this point it is not clear if the Evora 414E will ever actually become a production model, or at what price point it would hit if it was available at retail. Expect it to be pricey though if it does.