It's summertime, and that means the biking is ea-sy! If one of your goals for summer is to slow down, smell the roses, and get in swimsuit shape, there's one tool that can help you accomplish all three: your bike! Whether you swear by your self-assembled fixie, or prefer the comfort of a single-speed beach cruiser, pedaling instead of driving saves money and reduces air pollution.
To become a successful bike commuter, even if it's only once a week, you have to be safe and prepared for anything. That means you've got to have the right equipment to help you get where you're going in style. If you think the only bike accessories available are bells or chain locks, you're in for a real treat.
Just as bicycles have become lighter and more sophisticated, cycling gadgets have upped the ante as well. Sure, you could go the electric bike route if you wanted to be fancy, but for those wanting to stick to good old fashioned pedaling many associated gadgets are made with eco-friendly materials and designed to utilize energy efficient technologies, so you'll never be left in the dark (or rain) unprepared again.
1. LED Night Biking Gloves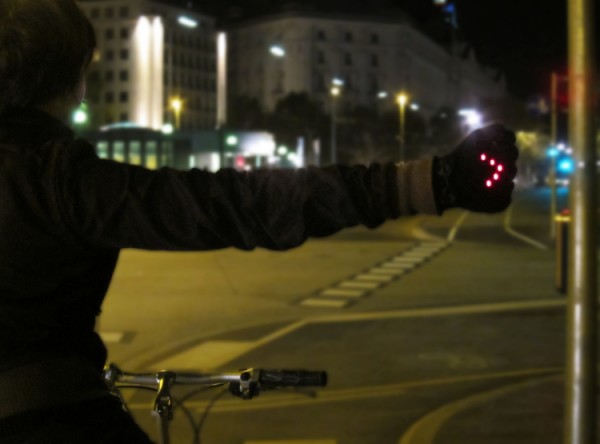 Ok, so it might be a little warm to wear them right now, but these LED-equipped biking gloves were too cool to pass up. Created by fashion and technology enthusiast Irene Posch, these "night biking gloves" feature conductive fibers knitted into the fingertip and palm areas. These fibers form the shape of directional arrows to increase visibility of hand signals during night time rides. A 3V coin cell battery needed to power the LEDs is hidden in the cuff of the gloves. Conductive areas on the fingertips also allow cyclists to use their smartphone without taking off the gloves. Contact Posch if you're interested in buying a pair.
 2. Novara Commuter Backpack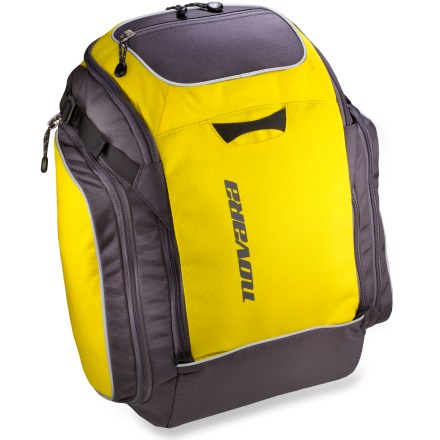 One of the biggest challenges to bike commuting is figuring out how you're going to carry your stuff while keeping both hands on the handle bars. Baskets and rear bike racks aren't for everyone, as their weight can cause bikes to become unwieldy. If you'd rather keep your center of gravity, well, centered, the Novara Commuter backpack might be for you. Made from 100 percent post-consumer recycled PET body fabric, it is tough enough for the daily grind, yet stylish enough to accompany you into the office. It's compact-yet-roomy design allows quick and easy access to items you might need during the commute, while abundant reflective piping provides excellent nighttime visibility. Around $69 online.
3. Blink/Steady Bike Light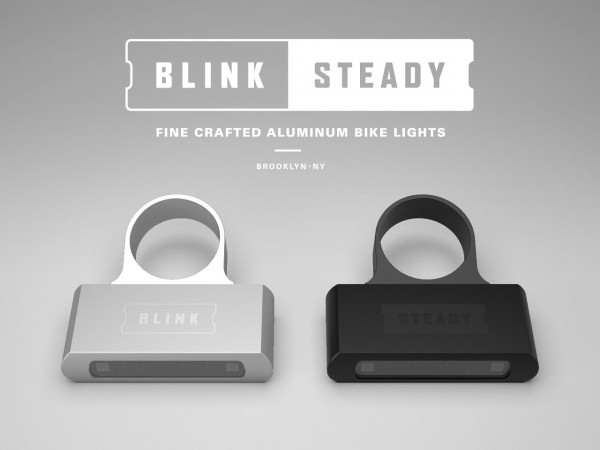 Did you know it's technically illegal to ride a bike on a city street without working head and tail lights? When traveling on the road ways, bikes are considered vehicles just like cars. As such, they need to have much of the same safety equipment that allows cars to be visible on the road, especially at night. Finding a light that's durable while also staying charged for more than two seconds can be a challenge. That's why Benjamin Cohen created Blink/Steady. Machined from solid aluminum, the Blink/Steady bike light turns on automatically when you start pedaling and shuts off when you're not riding. Because it's secured to the bike's seatpost, there's no need to remove it when you lock up. Even with motion and light sensors, the light still runs twice as long as other leading bike lights, and only requires two AAA batteries. Pre-order for $95.
4. Horn Bike iPhone Amplifier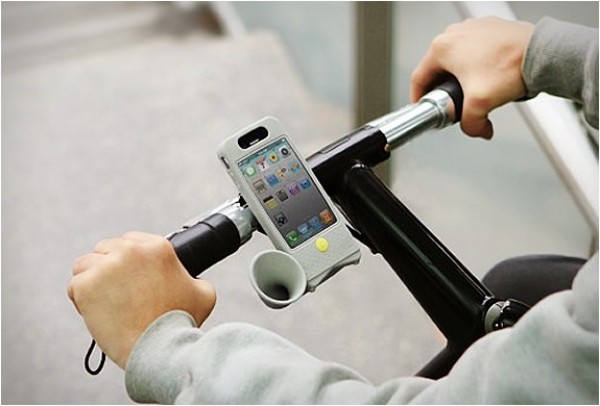 Do you use your in-phone GPS to help you navigate unfamiliar streets? Love to stream music via your phone's music apps? You might think riding a bike might force you to forgo these luxuries, but you'd be wrong. The Horn Bike is an eco-friendly silicone iPhone case that's designed with the bike commuter in mind. It features a handy band so the iPhone can be strapped to your handlebars during the commute, as well as a horn-shaped speaker that will amplify its sound volume. With this perched on your handlebars you can listen to music, get turn-by-turn navigation, and even answer a call on speaker phone, all without slowing your speed! Available from Amazon for $33.