Rep. Cliff Stearns (R-Fla.), a fierce critic of government support for cleantech companies (except when they're in his district), lists A123 Systems as an Obama administration failure, noting that the battery maker was awarded a $249 million Recovery Act grant before running into trouble and laying off workers.
The congressman might want to consider revising his list.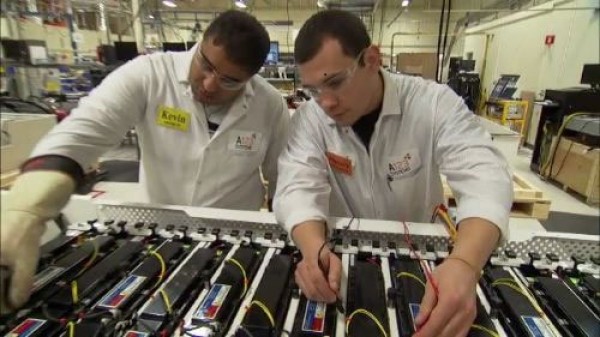 A123 wowed the world yesterday when it unveiled a new lithium ion battery technology that it says can operate at extreme temperatures without expensive and weighty thermal management systems. The company called the energy storage technology a game-changer, and a lot of people seemed to agree: By the end of the day, A123's stock was up 36 percent on the news.
"We believe Nanophosphate EXT is a game-changing breakthrough that overcomes one of the key limitations of lead acid, standard lithium ion and other advanced batteries," CEO David Vieau said in a statement.
"By delivering high power, energy and cycle life capabilities over a wider temperature range, we believe Nanophosphate EXT can reduce or even eliminate the need for costly thermal management systems, which we expect will dramatically enhance the business case for deploying A123's lithium ion battery solutions for a significant number of applications."
The Waltham, Mass.-based company, which has a new factory in Livonia, Mich., said testing at Ohio State University's Center for Automotive Research showed that cells using the new technology could retain at least 90 percent of their capacity after 2,000 full charge-dischage cycles at 45 degrees Celsius (113 Fahrenheit) while delivering 20 percent more power at temperatures down to -30 C (-22 F).
In its announcement, A123 quoted Yann Guezennac, a senior fellow at the Ohio research center, saying the performance of the technology at high temperatures "is unlike anything we've ever seen from lead acid, lithium ion or any other battery technology."
Guezennac said the technology could be especially valuable in the microhybrid vehicle segment. These are cars that automatically turn off the gas engine when it's not in use, if even for brief periods, like when idling at a traffic signal, and then immediately start the motor back up when it's time to go. You can see why they're also called stop-start vehicles.
These vehicles are considered comers on the market – Lux Research was forecasting 39 million on the road by 2017, even before this A123 advance – because they yield up to 10 percent better fuel economy and for the smallest models, can be quite inexpensive. But the start-stop system puts a premium on battery performance, and as Forbes wrote recently, "Developing better batteries and making them cheaply will be two key challenges for popularizing microhybrids."
The new A123 technology, if it's as good as they say, figures to have many more uses beyond that. For instance, the company points to possibilities with global cell tower cites built off-grid or in regions with inconsistent power supplies. Instead of lead-acid batteries backed by diesel generators forced to run long and hard, "A123's solutions charge about six times more quickly than lead acid," cutting fuel costs by at least 30 percent, the company said.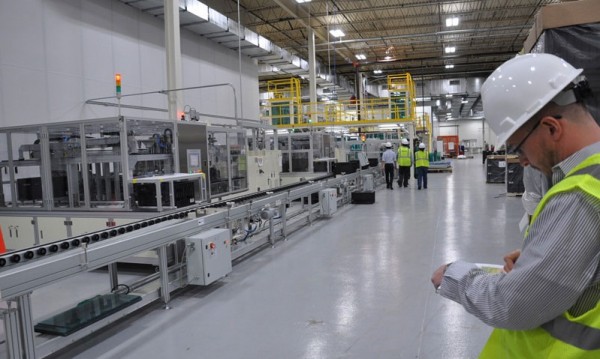 "Lithium ion has always had a number of significant advantages over lead acid and other advanced battery technology, but its performance limitations at extreme high and extreme low temperatures have prevented it from addressing a number of important applications," Yet-Ming Chiang, co-founder of A123 and professor of materials science and engineering at MIT, said in a statement. "Nanophosphate EXT changes this dynamic, and highlights why we believe continued lithium ion battery R&D is critical for discovering next-generation breakthroughs that can fundamentally change how the world uses energy storage."
A123 has been hurt by slower-than-expected electric vehicle sales, but its biggest issues was the Firsker Karma battery fiasco. Having to replace defective batteries for the car cost A123 $66 million. Still, the company has other lines of business; it told Crain's Detroit Business earlier this week that it "gets nearly 40 percent of its revenue from grid energy storage projects and markets like medical and communications," with transportation and passenger vehicles make up the remaining 60 percent.
As of the end of 2011, A123 had received $127 million of its U.S. grant through the Department of Energy, and in April this year it won two extra years – until December 2014 – to meet production targets, allowing it to receive the remaining funds as it progresses toward its goals.