A Florida-based amateur inventor has rescued a 1968 fiberglass replica of an old Ford GT40 from the scrapheap and turned it into an electric car.
Andrew McClary worked on the conversion in the garage of his home in Palm Springs over  two years after he bought the replica on eBay.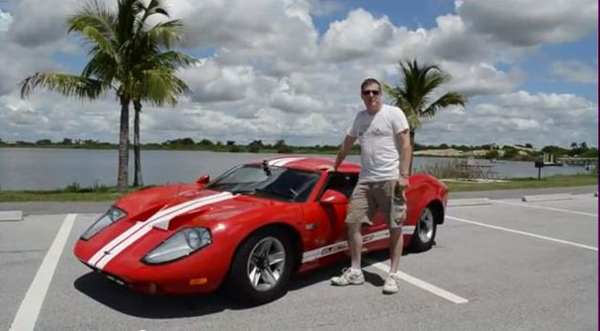 McClary installed an electric powertrain, fitting the car with an electric motor complete with a battery providing 38 kilowatt hours (kWh) of power.
The resulting car, which McClary named the EVGT-40, has a charge limit of 120 miles and a top speed of 130 MPH. McClary has even fitted it with solar panels for an extra power boost.
In a statement posted on his website, he said: "Built by hand in my garage, the EVGT-4 is a great example of what can be accomplished by one man if he puts his mind to it. You don't have to know all the answers when you start out, but you need to know that you can learn them. You take each piece, one at a time till the whole problem is solved."
McClary, who works in marketing and web design, has turned his hand to a number of concepts associated with electric vehicles (EV).
According to the posts on his site, he is also building his own battery monitoring system which uses wifi. The system is comprised of a wifi-enabled device that hooks up to an existing battery management system and displays the status of battery cells on the device's browser.
According to McClary, the design could be used with mobile devices such as Apple's iPad and the Google Android, either of which which could be mounted in the car for easy viewing.
"The key is creating meaningful real time graphs that allow the user to see what is going on in their battery pack," he wrote about the system. "The most important two voltages are the highest cell and lowest cell because these determine how much juice can be put into your pack and how much can be drawn out."
The Florida man is not the only amateur inventor to build his own electric car.
In China, Tang Zhenping created his own EV from scratch, incorporating a fan into the design. The 55-year-old from the village of Banjiehe, in the Tongzhou district of Beijing told the China Daily newspaper he had wanted to create a car since high school.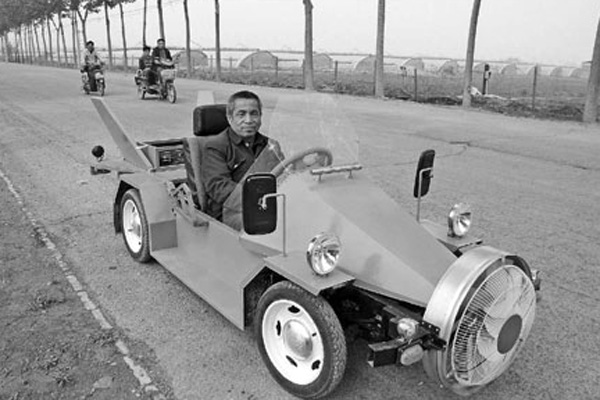 "It was a longtime dream come true," Tang told the paper.
According to the newspaper, the EV's generator derives power from inertia when the car starts or stops, while a fan generates power as it rotates in the air currents when running at high speeds.
The EV also features a pair of "shark fins" that Tang said were inspired by old jets. According to Tang the EV can reach speeds of up to 45 mph.