584 days to sail around the world. Over 32,000 nautical miles of travel. A solar PV surface covering over 530 square meters. Six "huge blocks" of lithium-ion batteries. 12.5 million euros to build. Departure date: September 27, 2010. Arrival date: Today. Its contribution to proving clean energy as a viable form of power? Priceless. I'm talking, of course, of the PlanetSolar solar boat known as Tûranor.
When we last looked in on this clean energy mode of transportation, it was late January in Abu Dhabi on a stopover at the World Future Energy Summit. Now the boat has completed its worldwide voyage to Monaco, where it set out from what seems such a long time ago. Now it is done – boom just like that – but it will leave a lasting memory for not only its crew, but all those who have tracked its voyage and the inspiration it offered.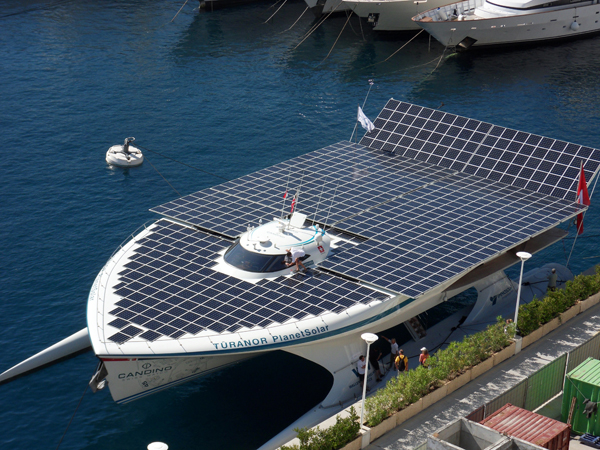 At 31 meters long and 15 meters wide, this solar boat in catamaran form made use of photovoltaic panels from SunPower, DuPont PVF film as part of protecting the panels from a harsh marine environment and many more parts that went into making this boat a reality. It wasn't a fast ride around the globe, as the Tûranor had a rating for an average cruising speed of just 7.5 knots, with a max speed of 14 knots under ideal conditions.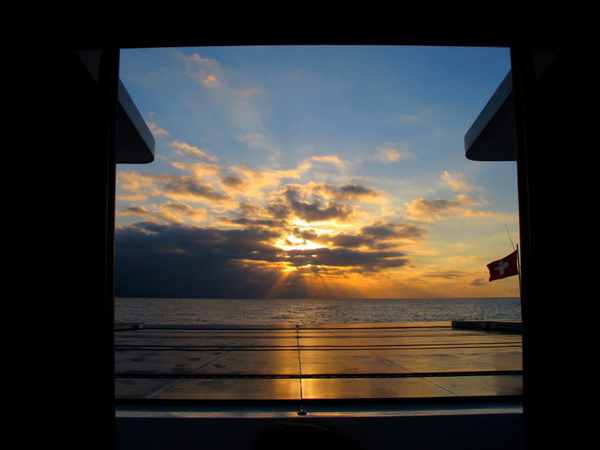 A roughly 20 month trip gave the crew, led on board by expedition leader Raphaël Domjan and captain Erwann Le Rouzic, plenty of time to appreciate the sights and sounds of their route. They traveled a voyage you can trace via the map below, that mostly hugged the equator where the available sunshine period is best. They crossed the Atlantic Ocean, the Panama Canal, the Pacific Ocean, the Indian Ocean, and finally the Suez Canal in order to re-enter the Mediterranean.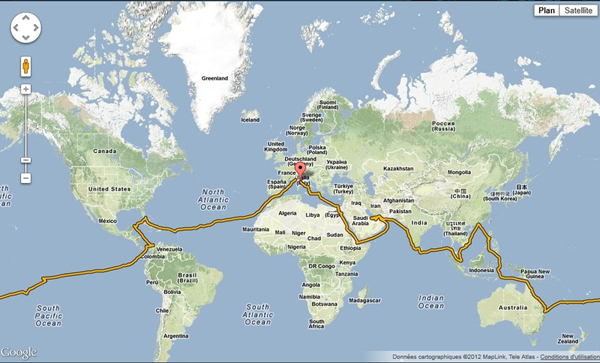 The original vision behind PlanetSolar, born in 2004, was inspired by Domjan's reading of Jules Verne's novels. It eventually morphed into an international team made up of physicians, engineers, shipbuilders and sailors, all dedicated to helping to see this grand voyage by solar power come to be a reality.
To get a sense of the feeling of those on board, consider this log book entry from the closing days of the voyage:
Here we are at last. For 8 years we have been working on achieving this world tour with solar energy. If everything goes according to plan, we should cross the last longitude line tomorrow and then reach Monaco, the departure point of our adventure. Friday May 4th, 2012, on this day early in the afternoon we shall succeed in this first journey around the world with solar energy for the first time in history.

Today the weather is perfect. We leave Corsica under a pure blue sky and surrounded by white and snowy summits. It seems that Nature and the sun have decided to give us the most beautiful day of our adventure as well as a record.
2:12 pm was the local time at which Tûranor completed its trip. You can witness more of the final moments of this amazing journey via the video below (note: if it displays "back to live," it is not in fact live, so you may have to fiddle with it a bit to get it to play). It is lengthy, but you really get the sense from it that this is an achievement which will long be remembered by those who completed this voyage, those who followed it and all others looking for examples of a future less driven by fossil fuels.