The official dedication took place recently for a 12.5 megawatt (MW) solar farm in New Jersey, the biggest solar project of its kind east of the Mississippi, according to its owners.
Built by Chicago-based Lincoln Renewable Energy (LRE), the NJ Oak solar project is located in Cumberland County and consists of approximately 53,000 solar panels constructed on a 100-acre site.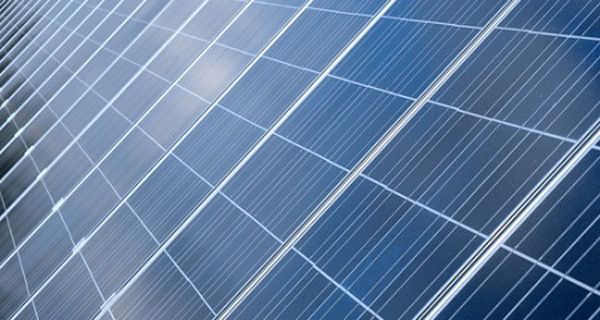 The facility has been operational since last December, producing power for approximately 1,500 customers in the county that all belong to the utility Atlantic City Electric.
According to the local paper, the site of the project was logged extensively in recent decades and had been left undeveloped for some time. Planning and Zoning Board Chairman Mark Chiappini for Fairfield, which has jurisdiction over the site, said the LRE had been "accommodating and considerate" in its dealings with local residents.
"They have been a model of corporate neighborliness, and all around this has been a very positive experience," Chiappini told the Bridgeton News.
According to the company's press release, LRE is "a leading developer of solar and wind projects" and has raised over $100 million in external financing to fund more than 30 solar and wind projects in 11 states since its inception in 2009. The firm is headquartered in Chicago but has offices in Austin, Denver and Hoboken, N.J.
New Jersey might not seem like the most natural setting for solar developments but in fact the Garden State has been at the forefront of solar in the U.S. Last summer, the state announced it had installed 10,086 solar energy projects on its turf. Those projects totaled 380 megawatts (MW) of installed capacity, putting Jersey second only to the California.
According to a report from the Interstate Renewable Energy Council, at the end of 2010 New Jersey had 15 percent of the nation's installed grid-connected photovoltaic capacity, compared to California's 28 percent share.
Among its biggest installations so far is the Gloucester Marine Terminal, which is the largest rooftop installation in the United States at 9 MW. Even so, LRE's NJ Oak solar project has eclipsed the Gloucester facility.
The company's management used the dedication ceremony as an opportunity to announce a partnership with Samsung C&T Corporation "to further advance its business plan in U.S. renewable energy."
The two businesses have formed a 50/50 joint venture company named Monument Power LLC. The subsidiary is currently developing utility-scale solar projects ranging from 10MW to 50MW in California, Nevada, Colorado, Virginia and New Jersey.
In a statement, LRE CEO Declan Flanagan said: "We are delighted to reach another key milestone in the growth of our company with the completion of the Oak project. We also are delighted to announce our partnership with a company of the strength of Samsung C&T. Combining LRE's proven project-development capability with Samsung C&T's global strength in engineering, procurement, construction and operation of major infrastructure is an extremely complimentary partnership."