Traditional lawnmowers are not only noisy, they're terrible for the environment. Until 1995, lawnmower emissions were unregulated. Older, more powerful, less efficient two-cycle engines release 25-30 percent of their oil and gas unburned into the air. Even though newer models are more efficient, the U.S Environmental Protection Agency estimates that American lawnmowers use 800 million gallons of gasoline per year and produce tons of air pollutants.
Of course, a combustion engine spewing nasty toxins isn't necessary if you want to keep your grass at a respectable length. Decades ago, people used push mowers to crop their lawns and, more recently, electric mowers have started to become the popular choice for those who want quieter, cleaner lawn care. Now, the new Ultrapower Recharge Mower by Driven by Solar claims to offer more power with less hassle.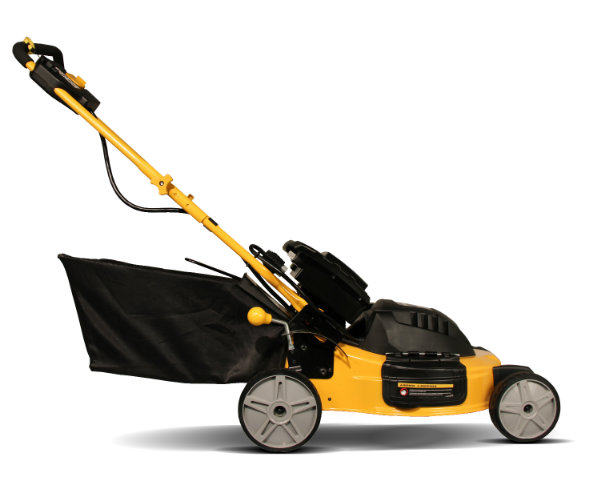 Don't let the quiet nature of this e-mower fool you: outfitted with a robust 10.5Ah Lithium battery pack, it provides all the power you'd expect from a modern lawn mower, according to the company. Although it's heavier that the previously released Recharge Ultralite, the mower's battery pack promises to deliver over 45 minutes of continuous cutting time, and can withstand around 600 charge cycles without losing power.
The 20-inch all steel deck offers seven height adjustments controlled by a single handle, and buyers have their choice of side discharge, rear bagging or mulching all included. In addition to being powerful and producing no emissions, the Recharge Mower is completely cordless. Simply plug the battery pack into the included Smart Charger and in only a few hours you're ready to go again.
The only thing that's not exactly attractive about the Recharge Mower is its price: at $679 its price tag is more than double that of traditional gasoline-powered push mowers. But, when you factor in the money you'll save not filling it up with gas and oil, as well as not poisoning yourself and the planet with toxic fumes, it seems well worth the extra cost.