There are cars made by BMW called the Mini. There are mini cars, such as Smart Fortwo and the Fiat 500 designed to take advantage of the light weight and easy maneuverability of a small frame. And then there are really, really mini cars — micro sized cars usually designed as electric vehicles specifically used for in-city driving. The new Zagota Volpe may have just invented a new classification: the micro-mini.
At just over seven feet long and three feet wide, the Volpe seats two, with the passenger wedged behind the driver as if on a motorcycle. And, just like a motorcycle, your odds of finding a close-in parking space range from excellent to automatic.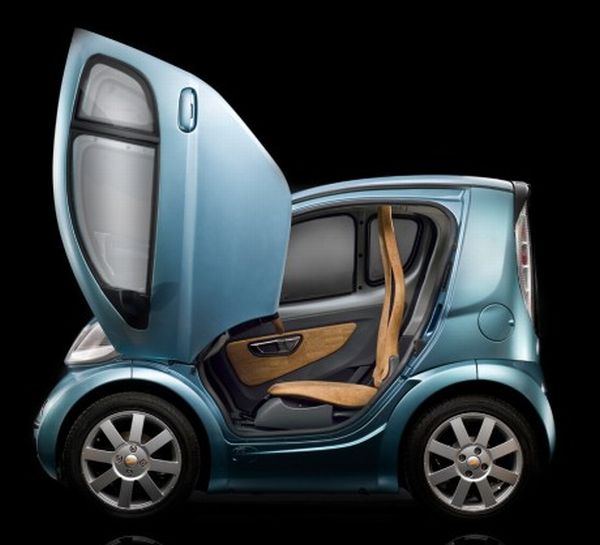 The Volpe, which means "fox" in Italian, was designed with assistance from legendary auto innovator Romano Artioli, who is best known for the Bugatti EB110 supercar as well as the Lotus Elise, the body and chassis that became the base of the Tesla Roadster. And while the Volpe is about as small as a car can get, it's not without its own modern design innovations and eye catching lines.
The car has aluminum doors that scissor straight up from the steel frame and allow access to both seats. Aside from adding a modern flair, the aluminum keeps the Volpe trim, with a total weight of only about 770 pounds.
The Volpe has been in development since 2005 and now, Zagota says it's about to go into production and should be available across Europe by 2013. When it does hit the streets, it will be available in two models. An all-electric version will have a top speed of about 30 mph and a range of 43 miles. The car will also be available with solar panels on the roof which, the company says will boost range slightly.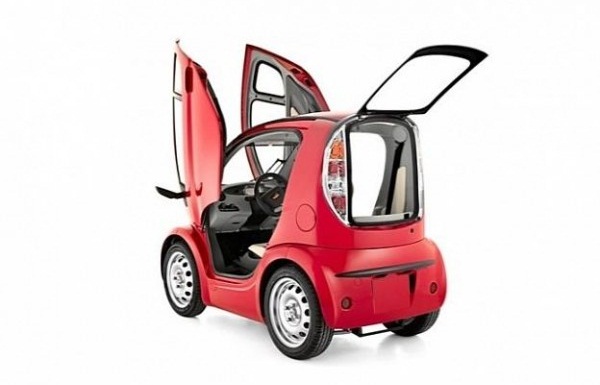 The extended range Volpe will feature a gasoline or natural gas engine to recharge it's electric power supply. While that engine won't ever power the car directly, it will significantly increase the car's range and speed. Zagota claims that the extended range version will be able to travel up to 236 miles and will have a limited top speed of 50 mph.
The Volpe is certainly remarkable due to its tiny size and respectable performance numbers, but what's really news-making about the micro-mini is its cost. The electric version of the Volpe will sell for a hair over $9,000. Pricing for the extended range version has yet to be released.