We've written in recent weeks about the U.S. Navy adding solar arrays to bases, developing biofuels alternatives for jets and switching to energy-efficient light bulbs on ships. And now the Navy can boast of another green development: a new LEED Platinum facility, the third for the department.
The Naval Operational Support Center (NOSC), in Phoenix at the Luke Air Force Base in Glendale, Ariz., nabbed the Platinum designation, the highest of four Leadership in Energy and Environmental Design standards established by the United States Green Building Council. To earn Platinum, a building must pass rigorous tests that measure the building's sustainability, design and construction process,  conservation of natural resources and quality of work life for its occupants.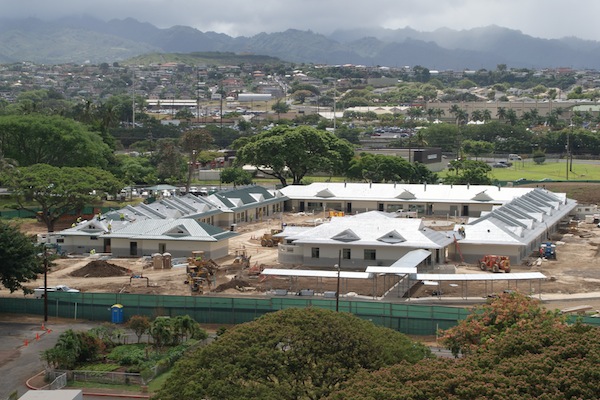 "This modern facility is extraordinarily environmentally friendly to help preserve the scarce financial resources of our country," Capt. Michael T. DeWitt, NOSC Phoenix commanding officer said in a statement. "I am proud to announce just a couple of weeks ago the U.S. Green Building Council has designated this facility as a Platinum Leadership in Energy and Environmental Design building! This is the first such building onboard Luke Air Force Base, first such building within the Naval Reserve Force and within the Navy Installations Command Enterprise, and the third such building within the entire Department of the Navy."
Green features of the  32,055-square-foot, one-story facility include a 67-kilowatt solar photovoltaic solar array for onsite renewable energy, demand-control ventilation, day lighting, a high-efficiency chiller, a  thermal envelope for the building and variable frequency drives for the mechanical system. Native and adapted plant species make up the surrounding landscaping in an effort to conserve water.
The facility is used to provide operational support for training and administrative services to Navy Reserve Units. More than 750 Navy reservists in 16 different Navy Reserve units will make use of the building's  drill hall, command staff offices, reserve unit administration spaces, medical and dental examination areas,  classrooms and physical fitness room.