Three universities have teamed up to create a network of observation points across the West Coast and Hawaii to provide sensor data that will help forecast solar energy patterns.
Western Washington University, the University of California and the University of Hawaii are joining forces in a move they hope will eventually make it easier to integrate solar energy into regional power systems.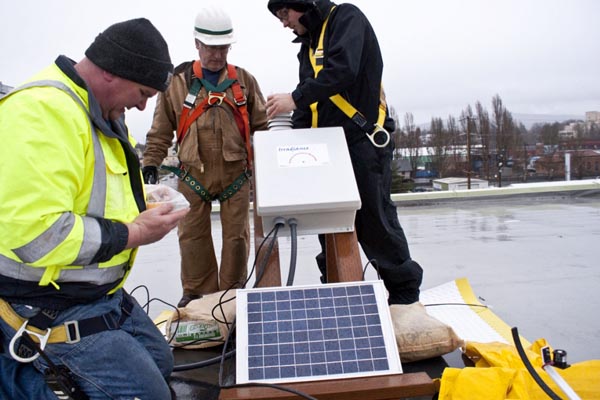 The monitoring stations have been set up at Western Washington's campus in Bellingham, Wash.; near Ewa Beach on the island of Oahu, Hawaii; and at University of California campuses in Merced, Davis, Berkeley and San Diego.
Data from the six sites will be fed into a forecasting model that combines meteorological information, satellite data, ground sensor observations and real-time irradiance measurements.
Jeff Wright, the dean of Western University's College of Sciences and Technology, said the forecast model would " improve our ability to predict renewable energy inputs."
"Once we are able to provide reliable predictions of renewable energy sources, we will be better able to integrate these important sources of energy into regional power systems," he added, in a statement.
One of the key challenges for power companies in using solar energy on a large scale is the ability to predict and prepare for fluctuations in electricity generation due to changes in weather—cold and warm weather fronts, airborne dust and especially clouds can have a major effect.
Weather fluctuations in home solar energy systems matter less as the system automatically switches to drawing power from the grid if the amount of electricity being generated isn't sufficient.
However, in large-scale solar power production the effect of changes in the weather is more significant, though still not well understood. For example, a cloud can cast a shadow onto one part of a solar farm, but leave another in full sun.
A great deal of resources have gone into trying to create effective forecasting systems. For example, Copper Mountain solar plant in Boulder City, Nev., has just been fitted with solar forecasting devices called sky imagers that can—with the help of sophisticated algorithms—observe the sky and predict its power output every 15 minutes.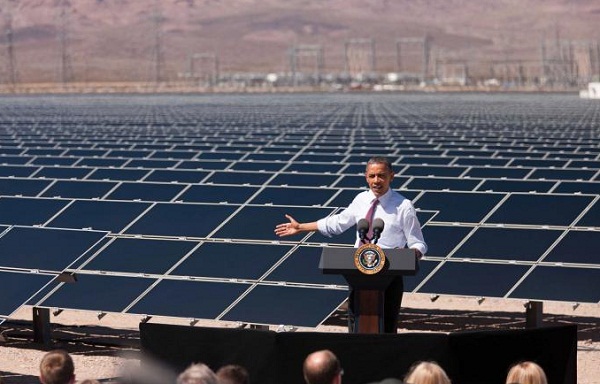 The device uses a fish-eye lens for a 360-degree view of the horizon that is then used to generate a 3-D weather model of the upcoming 15 minutes, an increasingly popular add-on for renewable energy installations. Last month President Obama visited the plant, bringing it national attention as a model for future large-scale renewable energy development.
A part of Western's contribution to the university project an instrument cluster was installed on the roof of the Technology Development Center on the port town of Bellingham's central waterfront. The university is seeking funding for a large solar array on the roof and a nearby small-scale wind turbine that will allow correlation of the solar and wind power forecasting models with real-time generation of solar and wind power on the waterfront.
More information as well as data from each of the six sites in the Solar Power Forecasting Initiative is available online.