Fisker Automotive has taken the wraps off its "Nina" extended-range luxury electric vehicle as the 2012 New York Auto Show begins to kick off. Now called the Atlantic, the vehicle promises to deliver additional revenue to the niche green car manufacturer, provided it can navigate the choppy waters it currently finds itself in.
The Fisker Atlantic, the automaker said, is a four-door sporting sedan with what is described as a "luxurious and practical interior." It is said to be aimed at young families, and makes use of second generation "EVer" (electric vehicle with extended range) technology that essentially makes it a plug-in hybrid and reportedly fights off that range anxiety issue some drivers have with traditional electric cars.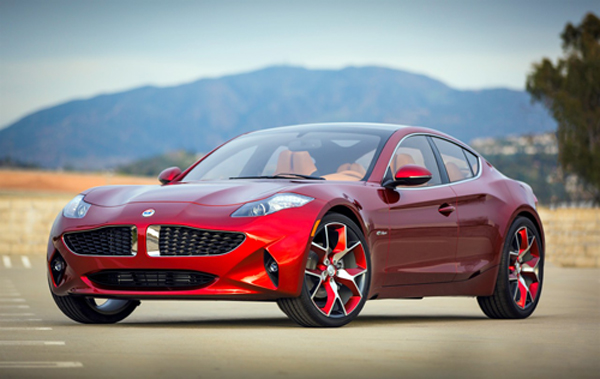 Specifics on mileage and pricing are yet to be released by Fisker, but what we do know is that the vehicle makes use of a four-cylinder gas engine which acts as a generator and is not mechanically connected to the wheels. The Atlantic, according to Fisker, "allows drivers to switch manually or automatically between electric and gasoline driving modes and sustain the charge of its lithium ion batteries on the move." It will include rear wheel drive with an all-wheel drive option.
The prototype showed off at the New York Auto Show includes a glass roof described as having a "ridged spider structure" that is built of strong construction and offers a good amount of rear headroom. The vehicle will likely also have all the technological bells and whistles one would expect a luxury car like this can, and should, offer for what will probably be a hefty price tag.
While Fisker is certainly proud of its Atlantic offering, as well as its first generation luxury Karma, a growing cloud of issues the automaker has faced recently overshadow the moment. Most immediately, the company faces challenges over needing to replace battery packs and modules in its vehicles that were supplied by A123 systems. This comes on the heels of a major embarrassment a few weeks back in which Consumer Reports ended up with a dud of a Karma for its highly regarded automotive reviews, prompting the hastened need for the testing vehicle to be replaced.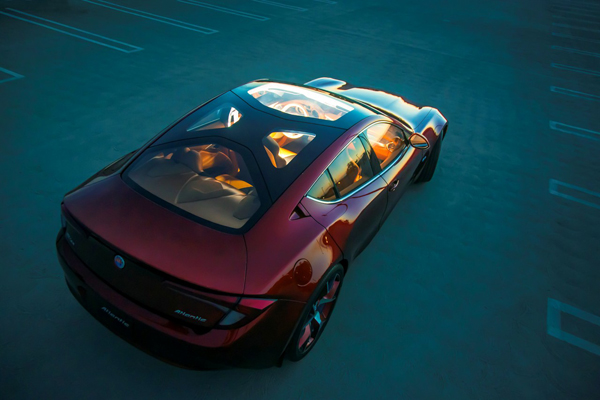 Also of concern on the Fisker radar has been employee layoffs, U.S. Department of Energy loan challenges and word it may not make use of a Delaware plant to build the Atlantic in.  To Fisker's credit, it hasn't entirely been raining cats and dogs. The company looks to be doing well raising venture capital funds and has been responsive to both the A123 battery issue as well as a safety recall from last year.
In summary, as Cnet puts it so well, "Fisker will need fire on all cylinders as a business to get its high-end green machine in front of consumers."
"Fisker Automotive is transitioning from a start-up automaker to a fully-fledged mainstream car manufacturer and the Atlantic is a crucial milestone in that process," said Tom LaSorda, CEO Fisker Automotive, in a statement. "We have a long way to go, but in the near future Fisker intends to deliver this exceptional American-designed, engineered, and manufactured vehicle to showrooms worldwide."