For the non-1 percenters in California able to afford an electric car, the chances of finding a place to charge it should improve in the years ahead. That's because a revised settlement between California regulators and NRG Energy encourages the company to build more charging infrastructure accessible to low- and middle-income people, and requires NRG to keep its network of electric vehicle charging stations open to network nonsubscribers for at least five years.
The state's Public Utilities Commission said the new $100 million deal, filed for approval with federal authorities, would put 20 percent of 200 new fast-charging stations, capable of adding 50 miles of range to an electric car in less than 15 minutes, in low income areas in the San Francisco Bay Area, the San Joaquin Valley, the Los Angeles basin and San Diego County.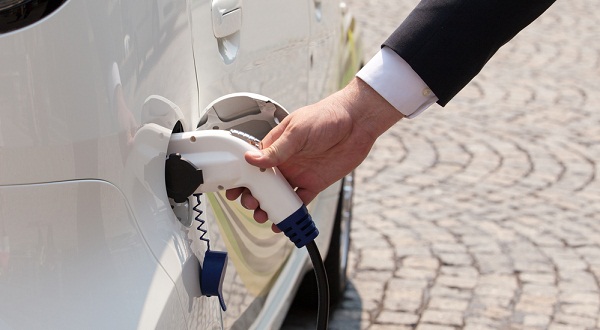 The agreement [PDF] is intended to settle a claim that Dynegy Energy overcharged the state for power back in 2001. NRG acquired Dynegy's California assets in 2006, putting it on the hook for the state's claim.
NRG and the state had announced a deal last month, but not long afterward it ran into criticism that the state was in effect giving NRG a leg up on building a subscription-based EV charging network in the state. NRG is a big player in large solar projects, but the company has been placing bets on the EV-charging front as well, backing the eVgo network in Texas as well as a vehicle-to-grid power project based on technology developed at the University of Delaware.
"This is simply a privatized network that, with the blessing of the state, will likely cause more harm than good in the long run," Chelsea Sexton, an EV marketing expert and consumer advocate, told the San Jose Mercury News earlier this month in describing the initial settlement.
In revealing the new deal filed for federal approval, the PUC said NRG's work—including retrofitting 10,000 parking spaces with the necessary wiring, but not the charging units themselves, to charge electric vehicles—will help "meet the CPUC's goal of ensuring that the electric vehicle charging infrastructure is available to Californians of all income levels." Among other provisions, as described by the PUC:
In consultation with The Greenlining Institute, NRG will pay an additional $4 million to support low income car-sharing, workforce training, and related programs;
NRG is required to spend $5 million to collaborate with researchers and stakeholders on technical demonstration projects that will test new charging and related technologies;
NRG will solicit competitive bids for third-party services and equipment, and will provide preferences for employees that are graduates of pre-apprenticeship training programs applicable to the trade or trades to be performed, as well as provide preferences for hiring and retaining employees from the historically disadvantaged or underrepresented classes, including women, minorities, and disabled veterans; and,
The fast-charging stations will be compatible with electric vehicles on the market today as well as new models to be introduced beginning next year. Initially they will all have a CHAdeMO charger and a SAE Level II unit; they will be upgraded to accommodate the forthcoming SAE (Combo) DC standard within six months of when chargers using that standard become commercially available.
Said Commissioner Mark J. Ferron: "The settlement, in combination with the earlier settlement Dynegy reached with the state in 2004, brings closure to our case against Dynegy for its role in the energy crisis of 2000-2001. In total, Dynegy together with NRG will have returned to the people of California more than $400 million in consideration. Of this total amount, three-fourths, or $300 million, will be paid in the form of cash to offset the electric bills of customers in California. The remainder, more than $100 million, will be paid by NRG in the form of electric vehicle charging equipment. This will bring cleaner air, local jobs, and a much needed jump-start on what we expect will be an industry of the future."