The Oregon Department of Transportation (ODOT) and electric vehicle (EV) charging station company AeroVironment have announced the opening of the first phase of the so-called "West Coast Electric Highway" that is planned to stretch from the Mexican to Canadian border along Interstate 5.
The eventual, and fairly ambitious, goal is to have enough charging stations along the nearly 1,400 miles of I-5 that EV owners will feel confident to take long drives in their all-electric cars, which are limited in range compared to gasoline models.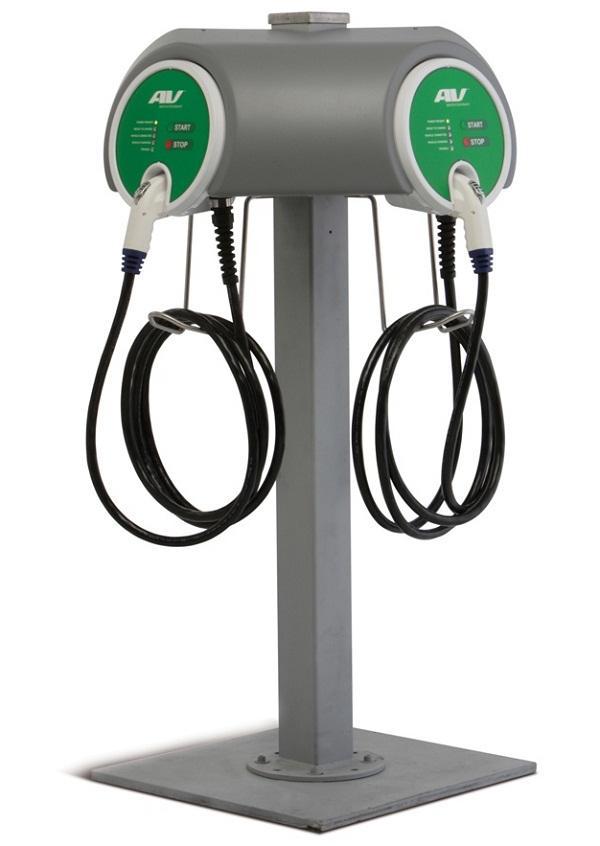 How limited? Well, the top-of-the-line, nearly $70,000 Tesla Motors Model S with an 85-kilowatt-hour (kWh) battery, expected to hit the market this summer, claims a range of 300 miles. That's close to what traditional cars can get on a full tank. But the Model S with the standard 40-kWh battery, which is $20,000 cheaper, will check in with a range around 160 miles, Tesla says. And the Nissan Leaf, which can be had for around $28,000 after government sweeteners, offers an official range of just 73 miles. Unfortunately, there simply aren't many available charging stations for EVs along the roadside, unlike the readily available gas stations in every town.
Plus, even if charging stations were strategically placed close to highways, charging electric cars can take hours depending on the type of station being used. In order to help combat these limitations, ODOT has spaced out two types of charging stations (one regular, one DC "fast" charger) at roughly 25-mile intervals along I-5 in Southern Oregon.
So far, Cottage Grove, Rice Hill, Roseburg, Canyonville, Wolf Creek, Grants Pass, Central Point and Ashland are equipped with the Aerovironment chargers, with 14 more locations planned farther up the state before the end of the year.
Oregon used $915,000 it had received through the American Recovery and Reinvestment Act to pay for installation of these EV charging stations in the southern part of the state. And it has awarded AeroVironment another contract to install 22 480-volt DC fast chargers in the northwest part of the state before the end of this year (with the company throwing in 22 AC 240-volt Level 2 chargers at no cost, the state said).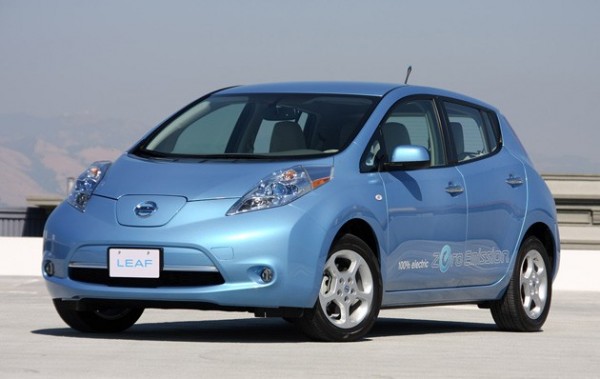 Of course, AeroVironment isn't the only game in town. Ecotality is planning to install chargers at some select Walmart locations, and opened a quick-charge unit at a Fred Meyer in Portland last year as part of a plan to roll out 1,100 public chargers in Portland, Salem and Eugene, of which 30 will be fast chargers. Recently, even Forbes magazine has noticed the region's investment in electric vehicle infrastructure.
So will 2012 be the year that electric car drivers in Oregon can travel from one end of the state to the other?  Most likely, yes. Assuming that Nissan Leaf has a safe range around 70 miles, and with only 308 miles to go, there should be enough charging stations across Oregon to drive north to south emission-free, provided, of course, you don't mind waiting 20 to 30 minutes to fill up your battery.
If you do happen to be an EV owner interested in such a journey, now's the time to plan as AeroVironment is providing free charging to all for a limited time.