This past September the SolarStrong Project was all set to go with a $275 million U.S. government loan package for 160,000 rooftop solar installations on over 124 U.S. military bases in 33 states. But the estimated $1 billion 300-megawatt (MW) SolarCity project was stalled soon after the Solyndra bankruptcy when the government loan office failed to finalize the conditional guarantee.
But the massive five-year solar project may have just struggled back to its feet. On March 13, U.S. Bancorp and SolarCity announced that they created a renewable energy tax equity fund that would help make the first stage of SolarStrong a reality. SolarCity is a California solar company that plans to install, own and operate the panels on about 120,000 private military housing complexes.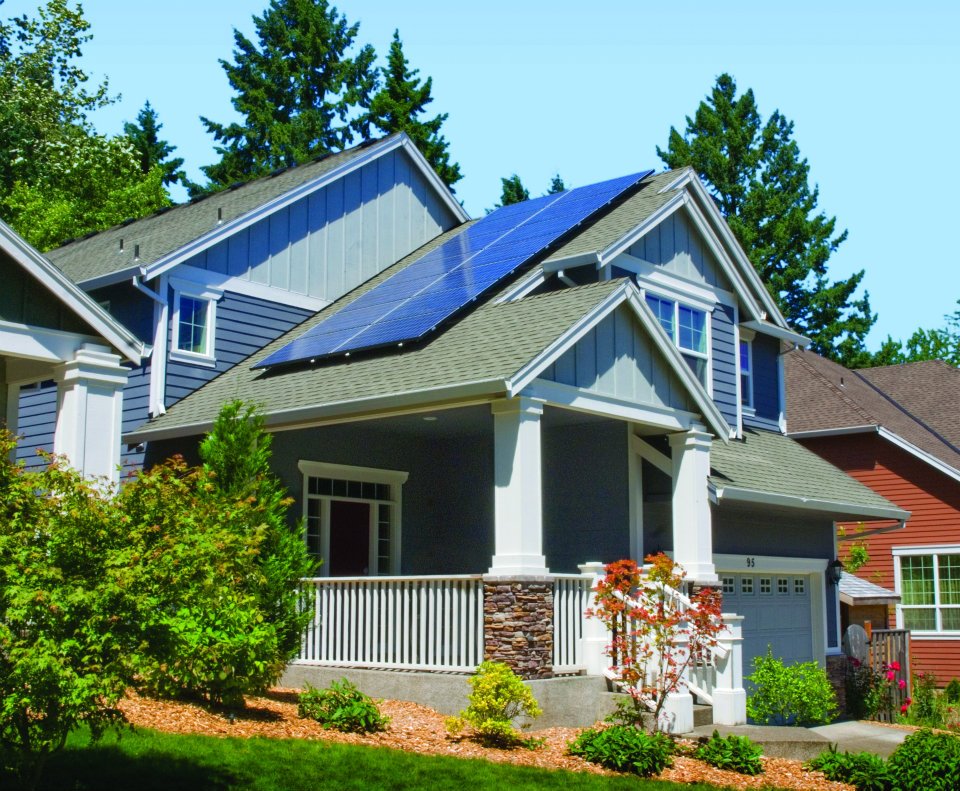 "U.S. Bancorp's contributions help us make solar power cost less than utility power for military housing communities in multiple states," said SolarCity CEO Lyndon Rive in a company statement. He said the project would help not only current military personnel, but would also provide jobs to veterans returning to the workforce. Solar City is specifically working with recruitment agencies to employ qualified veterans for installations, operations and management.
If the project proceeds as SolarCity plans, it will be the largest residential solar PV project in the nation's history. Although it had initially been approved by the DOE loan guarantee program, SolarStrong was abandoned along with three other projects at the end of September when the sun set on the program.
Among the projects losing out on conditionally guaranteed loans was First Solar's Topaz Solar Farm in California, a 550-MW photovoltaic installation planned for San Luis Obispo County. But that project, too, eventually found new life: It was purchased by Des Moines, Iowa-based MidAmerican Energy Holdings Company, a subsidiary of Warren Buffett-controlled Berkshire Hathaway. Under the arrangement with MidAmerican, First Solar is overseeing construction of the project, and will maintain and operate it after its planned early 2015 opening.
When SolarStrong was seemingly derailed last September, Rive desperately lobbied the government, claiming  the project was nothing like Solyndra and would certainly not drain taxpayer money in the same way: SolarStrong "sharply contrasts with Solyndra in every regard concerning risk and cost to government," he noted then. And, among other things, he said his company had "very predictable cash flows based on long term contracts," that it "uses proven technology" and that the loan being guaranteed would come from private sources and represented just one-quarter of the total project cost.
SolarStrong is unique in its scale and also in its focus on military homes. This may be the reason that it has succesfully come back to life, now with private funding from a company that is eager to show it supports military families and veterans. U.S. Bank is the fifth largest commercial bank in the United States and has invested over $690 million in renewable energy tax equity since 2008, with over $570 million of that money invested in solar and wind power installations.