Although probably not making the cut for double-decker bus tours, England now possesses a "zero carbon church" which at over 900 years old we find pretty exciting. While the original architect most likely didn't envision solar panels topping the church, let alone electricity even existing, England's 12th century St. Michael and All Angels Church in Withington now features a 21st century solar power system by Kyocera.
The church's environmentally-friendly facelift includes 24 Kyocera solar modules installed on its roof with a capacity of 3.12 kilowatts of energy. In addition to the solar installation, the renovation also included a biomass-powered boiler system that will heat the church with no net carbon impact. While the church has proven its staying power, workers had to follow strict regulations when installing the panels to make sure they didn't damage or alter the historic look of the building.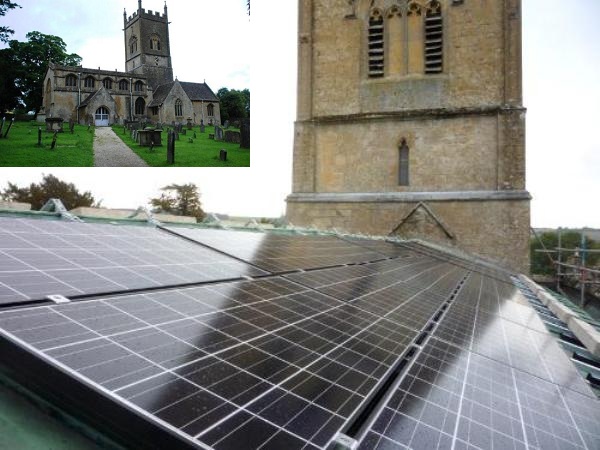 As historical buildings are renovated, it seems only natural to do so in a way that protects both the building and the environment. The Church of England seems to wholeheartedly agree, showing their support for the environment and projects like this with their "Shrinking the Footprint" campaign which encourages churches and congregations to help reduce their carbon impact by 80 percent by 2050. With over 16,000 churches, this has the potential for a great deal of impact.
On the United Kingdom's secular side, other green renovation projects include a 143 kilowatt solar installation on the hundred-year-old Devon Mill in Manchester. On a slightly grander scale, the world's largest solar bridge is planned to sit on top of the United Kingdom's Blackfriars Bridge, built in 1886.
All these unique projects will hopefully serve as a reference and precedent for renovating other historical buildings using sustainable principles and technology.