Radically green but deeply pragmatic? The Clock Shadow Building in Milwaukee, isn't the first Midwestern building project we've seen to take on the deep green challenge set by the Pacific-Northwest-based Living Buildings Institute, but it may be the first to truly imagine a world where deep green looks pretty much like the building next door.
Granted, there are the telltale touches—the flecks of paint on the building's brick facade, for example, that bear testament to the bricks' previous lives in other buildings, and the various different hardware fixtures and finishes on the used cabinets and old door knobs used within.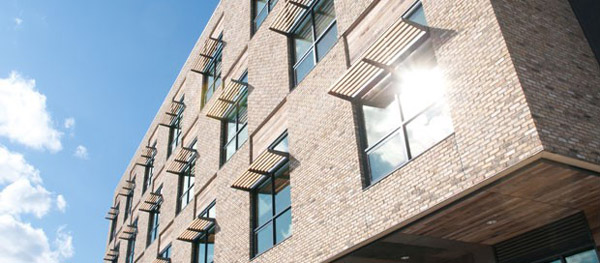 Few, however, would glance at this renovated factory building—fixed up by Fix Development, with a little help from Continuum Architects—and guess it is composed of 50 percent recycled materials. (An impressive number when you consider the fact that the U.S. Green Building Council hands out significant points for building projects using as little as 10 percent recycled materials.)
But the Clock Shadow Building (so named because of its proximity to Milwaukee's Allen-Bradley clock tower) not only makes use of recycled materials like weathered cypress from old wooden pickle barrels, bands of scrap metal from nearby Miller Compressing, and reclaimed wood from trees that were downed during a recent infestation of the emerald ash borer, but—in keeping with the Living Building Challenge—passive solar orientation, which keeps its energy needs low enough, on average, to be met on site.
Other notable green features of the Clock Tower development include an elevator that makes use of regenerative braking (believed to be a first for the city), a 3,000-square-foot urban farm and meditation space, a rainwater collection and treatment system (rainwater will be used to flush the building's toilets), and a deep-well geothermal heating and cooling system.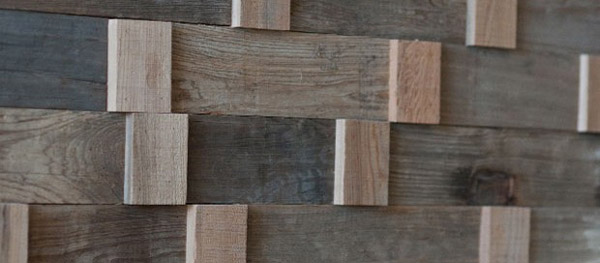 The Milwaukee Journal Sentinal reports that while the project ultimately didn't qualify for certification under the Living Buildings Challenge, primarily because of its compact lot, a former brownfield site that needed extensive cleanup (and therefore, we imagine, wasn't suitable for the type of multi-step wetlands/water treatment systems that many such certified buildings have used to meet the condition that they treat all wastewater on site), the pursuit of that ideal nevertheless put this project over the top of the LEED Platinum standard, according to Dan Beyer of Continuum Architects, the design architect on the project.
Built around a "quadruple bottom line" of economic stability, environmental stewardship, social equity and cultural continuity, the $7 million Clock Shadow development, located at 538 S. 2nd St., is expected to open at the end of this month, and will house tenants ranging from an artisanal ice-cream shop to a nonprofit organization that serves the homeless. (A key part of the building's strategy was to ask the aid of those nonprofits in a one-time fundraising effort, in exchange for a low monthly rent.) The building, all told, is expected to use 45 percent less energy than a building of similar size and purpose.