An electric bike can be a great way to explore the world of alternative vehicles without the high cost and range-anxiety of an electric car. But while e-bike batteries can last longer than those of a full-size electric vehicle (by comparison), riders facing a long commute must also deal with the fear of running out of juice before reaching their final destination.
To encourage two-wheeled travel of both the human and electrically powered variety, Canadian solar company Green Sun Rising recently announced plans to add a solar-powered bikeport to its line up of renewable energy products.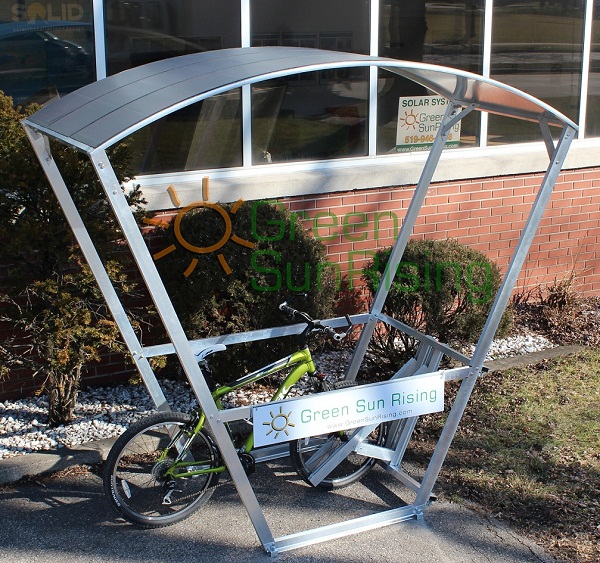 The all-aluminum unit represents what could be the future of bike racks and bike storage units. Designed to protect all bikes from the elements, the solar bikeport also features three flexible solar modules on its roof. The company claims that these thin-film modules with a combined output of over 200 watts will produce enough power to fully charge an e-bike battery during the course of one sunny day.
When combined with a storage battery the Solar Bikeport could provide enough electricity for a full charge even if the sun does not shine. And if you've been working late, energy-efficient 2-watt LED lamps will provide enough light for unlocking your bike or e-bike at night.