A fight has broken out in Riverside County, Calif., that could impact the future of utility-scale solar power development in the United States.
The county's Board of Supervisors moved last November to impose an acreage-based fee on solar projects that could cost developers millions of dollars every year. Now the developers have asked the Riverside County Superior Court to invalidate the fee—which they call the "Sun Tax"—claiming it violates California law.
Riverside County borders Orange County on the west and stretches some 200 miles east, all the way to Arizona. It's a vast desert, prime country for massive installations that use photovoltaics or solar thermal technologies to produce hundreds of megawatts of power at peak output and feed it to the grid. We've written about many of the projects set for Riverside County, including a couple backed by federal loan guarantees—the 4,100-acre, 550-megawatt (MW) Desert Sunlight project and Genesis Solar, which would cover 1,950 acres and produce up to 250 MW of power.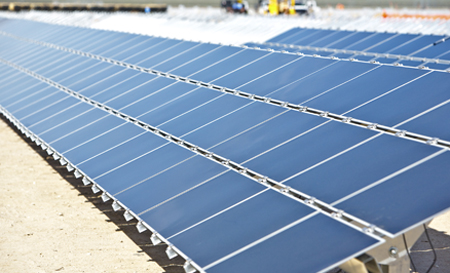 Under the scheme approved by Riverside's Board of Supervisors, the owners of these plants would have to pay $450 for each acre they use to produce power, although according to the lawsuit [PDF], various credits and incentives could cut that amount in half. But do the math: Even at $225 per acre, a 4,100-acre project would be looking at charges of nearly $1 million a year.
The suit was brought by two organizations, the Independent Energy Producers Association and the Large-Scale Solar Association. The latter group's membership reads like a who's-who in solar development, including the likes of Abengoa, Amonix, BrightSource, NextEra, SunPower, Recurrent, First Solar, SunEdison and Torresol.
The crux of the dispute is whether the charge that Riverside seeks to impose is a legal fee, as the county asserts, or whether it is an illegal tax. "Because this charge has no relationship with impacts on or services provided by the county, it must be considered a tax," Jan Smutny-Jones, executive director of the Independent Energy Producers Association, said in a statment. "According to Proposition 26, taxes cannot masquerade as 'fees' or 'charges,' and this tax cannot be imposed without voter approval." A county spokesman disputed that notion, telling the Press-Enterprise newspaper in Riverside, "We believe the (solar fee) policy is valid and it is not a tax."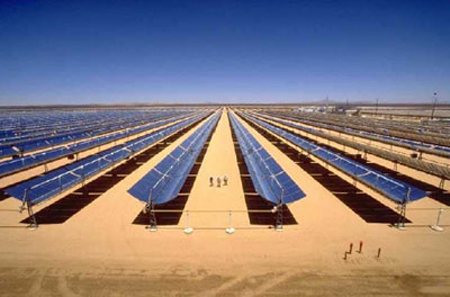 In documents filed with the lawsuit, Riverside officials asserted that the charges are reasonable and fair given the imposition the solar projects figure to make on the county.
"Riverside County and its residents must be compensated for the unavoidable adverse impacts of these massive solar development within our borders," an analysis from the county's executive office reads. "Miles of mirrors stretching from Desert Center to the Colorado River will alter the historic landscape for decades. Hundreds of thousands of acres of Riverside County will no longer be available for other uses important to our economy, such as recreation and agriculture. Biological diversity and historic and cultural resources also will be lost. In addition, county roads, bridges and flood control facilities will endure additional wear and tear as a direct result of building and maintaining these plants. These projects also will permanently increase demand on county services such as emergency services, medical services, property assessment and law enforcement."
The first proceeding in the case is scheduled for March 5.