Scotland has ambitiously committed to meeting 100 percent of its electricity needs with renewable energy sources by 2020. Despite critics who say this goal is unrealistic, the Scots are not messing around. Recent figures show that 2011 was a record-breaking year for renewables in Scotland, and that the country is on track to meet its interim target of 31 percent.
Even the utilities are on board. SSE, a utility company in the United Kingdom, has recently announced that it now owns and operates 1 gigawatt (GW) of onshore wind power capacity – most of it Scotland and Northern Ireland. While the company only had 40 MW of onshore wind capacity six years ago, onshore wind power now exceeds hydroelectric power in its portfolio for the first time ever. The announcement marks the second wind power developer to reach this milestone in the U.K., after ScottishPower Renewables, a subsidiary of Iberdrola, became the first to hit the 1-GW mark six months ago.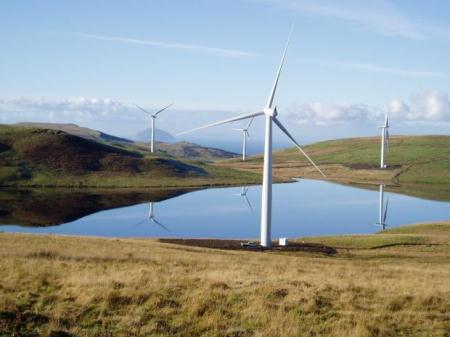 In addition to the 30 existing onshore wind farms in its portfolio, SSE also has 48 onshore and seven offshore projects currently under development.  In 2011 alone, SSE commissioned more than 300 MW of onshore wind capacity. The company's interactive assets and projects map shows that construction at the 156-MW Griffin wind project in Perthshire, Scotland, is expected to be completed in spring 2012, and construction has also begun on the 350-MW Clyde wind project in South Lanarkshire – the largest "single consented" wind farm (excluding expansion projects) in Europe. SSE has also proposed a 504-MW expansion of the Greater Gabbard offshore wind farm off the coast of Suffolk, in the North Sea.
"The safe and timely delivery of new assets is a key priority for SSE and passing the one gigawatt milestone for onshore wind farm capacity is a very positive development as we start the New Year," SSE's chief executive, Ian Marchant, said in a statement. "With construction work continuing at sites in Scotland, Northern Ireland and the Republic of Ireland, we expect that our operating onshore wind farm capacity will continue to grow significantly in the coming months."
Overall, SSE, which is the second-largest utility in the U.K. after EDF Energy, aims to invest £3 billion in renewable energy technologies and related infrastructure in Scotland between 2008 and 2013. The private sector's continued interest in onshore wind echos industry predictions that it will continue to dominate Scotland's renewable energy portfolio for the foreseeable future. In addition to Scotland being one of the windiest countries in Europe, onshore wind is attractive to investors because it is technically more mature, and cheaper than alternative renewable energy technologies that can be deployed at the same scale.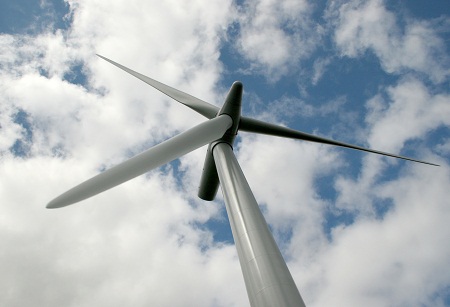 Scotland, and the U.K. in general, also have an abundance of offshore energy resources. Last year, the Scottish government and the Crown Estate invested heavily in offshore wind and wave and tidal power. It's no secret that, after meeting its own energy needs, Scotland also stands to gain by exporting renewable electricity to its neighbors. Doing so, however, will require maintaining a stable policy environment, and building a controversial and expensive offshore transmission network.