Imagine if every day when you arrived at work, you might or might not have electricity to power your laptop, which is at 33 percent battery charge. Definitely throws a wrench into your agenda. While you could call it a day and hope for the best tomorrow, the deadline still looms and you're nowhere closer to getting done what needs to get done. In San Marco, in Kigali, Rwanda, the problem isn't yet about laptops, but about powering the most basic of needs – lighting. This is a place where girls and young women have many tasks to do during the day to support their families and livelihoods, leaving only the evening hours for their education. And it's tough to learn how to read in the dark.
To solve this dilemma, residents have turned to the brightest and most reliable source of light – the sun. The San Marco training center now has energy 24 hours a day through a solar hybrid off-the-grid power system developed by Luxembourg-based SolarTec. The company's Independent Power System (IPS) was designed for regions without their own electrical grid, and works by capturing solar energy that feeds into the battery system, which then distributes energy automatically to individual electric circuits as needed.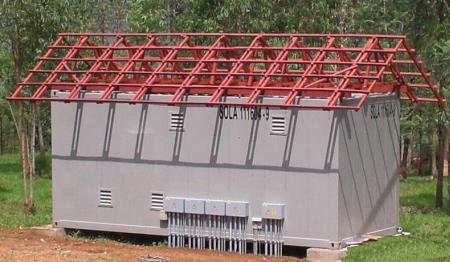 The duration of solar power supply varies depending on usage, but typically ranges from three to five days.  For those unavoidable rainy days, the power system has an optional backup internal load generator powered by diesel or vegetable oil that automatically kicks in. The system is expected to generate two-thirds of its power supply through solar and the remaining third from diesel or vegetable oil – greatly reducing cost of fuel and providing a stable supply of electricity.
The self-contained IPS ships in its own stainless-steel container with the whole power system, a modern energy management system, the load dividers, inverters, accumulator batteries and a backup generator. The container guarantees easy shipping as well as provides protection against dust or extreme conditions once installed. Since the power systems are primarily used far from the company's headquarters, they are designed with a plug-and-play usability and have measures to maintain a cool and continuous interior temperature even during strong sun exposure. If something goes wrong, all the plant data can be analyzed remotely and serviced as needed.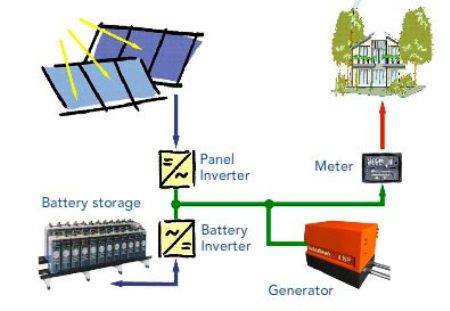 For regions in developing nations without a public electricity grid, this type of transportable power station is one way to solve the huge problem of reliable electricity for villages, hospitals, schools or water pumps. According to Solartec, these IPS modules have also provided energy to a village in Tanzania, powering a school, hospital, and convent, as well as a children's home in Dar-Es-Salaam. We've also told you of similar projects that are being implemented in rural Africa and other regions of the world, utilizing renewable resources to provide reliable and sustainable energy without or completing extensive infrastructure or having to worry about the fluctuating price of fuel.