Europe is about to launch a major project aimed at delivering green traffic management systems in cities and towns and they've chosen a city right in the center of England to launch it.
Leicester, one of the oldest cities in England, creeps into history as an early Roman military outpost in a land populated by Celtic tribes. The Romans eventually quit England in the early part of the fifth century but they left their mark via an extensive road system. Leicester continued to grow as a market town, although it was the Industrial Revolution that facilitated a process of rapid, unplanned urbanization in the area. A newly constructed rail and canal network routed through the area stimulated industrial growth in the 19th century, and Leicester became a major economic center.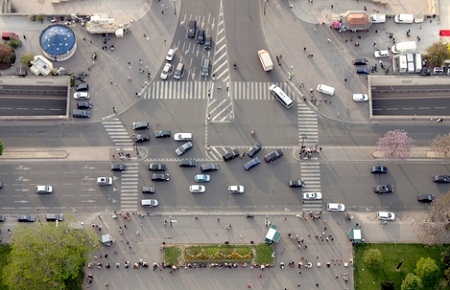 Today, the Leicester area is the 10th most populated settlement in the U.K. but also considered one of the most congested areas in the country. The city is served by both the M1 and M6 motorways, the Midland Main Line railway and two bus stations.
The new, three-year project, funded by the European Commission, will invest about $3.7 million to support scientists, engineers and development agencies from the different regions to work together using the latest space and information technologies. The goal is to develop more effective methods of easing road congestion and improving the urban environment. The researchers, led by University of Leicester and Leicester City Council, will be working with research clusters from the Molise region in Italy, the Midi-Pyrenees and Aquitaine regions in France and the Mazovia region in Poland.
According to a document released by the project, the study is to create and implement a joint action plan in areas related to transport impacts on urban mobility, transport greening, intermodal regional transport and the safety and security of citizens. All of these areas will serve the group's overarching theme: to achieve more efficient use of existing transport infrastructures and to promote innovation in the utilization of transport infrastructures.
So what does this mean on the ground? How will all this actually help traffic?  The study hopes to focus on themes like utilizing intelligent traffic management and GPS technologies to move auto and public transit faster; shift transit usage toward public transport by such devices as road tolls; and develop strategies to reduce air pollution.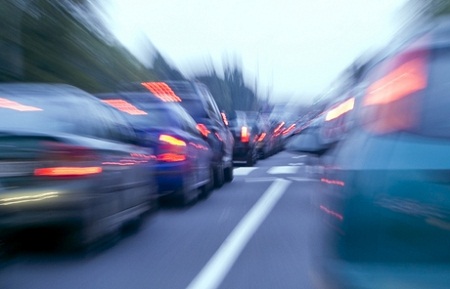 University of Leicester's Professor Alan Wells is the scientific leader of the project. He said, "With the EU funding we have secured, we can now coordinate different research activities in the same general areas of traffic and the environment that are being carried out by partners from across Europe. These sort of outcomes have never been brought together in this way before. The scientific teams at the heart of the project will be working closely with the bodies responsible for managing traffic, transport and air quality in the UK and European regions to explore how this research can be of value to them. Our aim is to draw on the strengths of industry and academics working in partnership. We have to be mindful at all stages of the connection between research, policy and how what we are developing can make a difference to the quality of people's lives."