MidAmerican Energy loves wind. Iowa wind. The subsidiary of MidAmerican Energy Holdings – which is controlled by billionaire investor Warren Buffett – developed 593.4 megawatts (MW) of wind generation in Iowa last year, including three wind farm expansion projects. This year, MidAmerican Energy is pushing ahead with another 407.1 MW of wind power (176 turbines) scheduled to be fully operational by the end of 2012.
The new projects include the 103.5-MW Vienna wind project in Marshall and Tama counties, which MidAmerican acquired from RPM Access. The company also signed agreements with Clipper Windpower Development for the acquisition of both the 200.1-MW Eclipse wind project (in Guthrie and Audubon counties), and the 101.2-MW Morning Light wind project (in Adair County). It will also add an additional 2.3-MW wind turbine to its Rolling Hills project in Southwestern Iowa.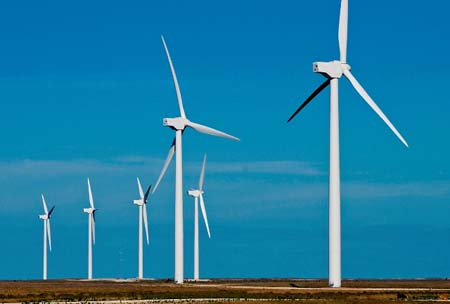 MidAmerican's other Iowa wind projects are in Buena Vista, Carroll, Crawford, Floyd, Hamilton, Polk, Pottawattamie, Sac and Wright counties. At the end of 2012, MidAmerican will have invested $4 billion in wind power in Iowa, and own 2,284.8 MW of wind power capacity—more than any other rate-regulated utility in the U.S., and approximately 29 percent of its total generation portfolio.
So, what's so great about wind? "Wind is a viable renewable energy resource that enhances our energy portfolio, providing additional generation at a reasonable cost for our customers," said Bill Fehrman, president and CEO of MidAmerican Energy. "These projects also fulfill our commitment to Iowa regulators and our customers. In 2009, MidAmerican Energy received approval from the Iowa Utilities Board to add up to 1,001 megawatts of wind-powered generation prior to 2013, and I'm proud to say we have agreements in place to fulfill that commitment."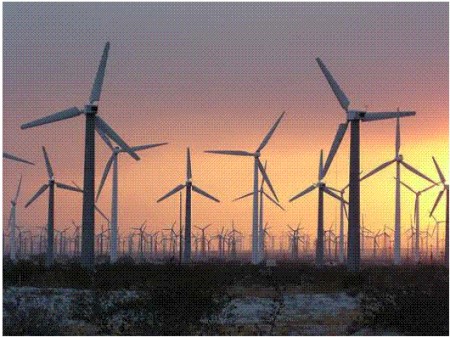 Des Moines-based MidAmerican Energy serves a good number of customers in Iowa, Illinois, South Dakota and Nebraska, with a resource portfolio still dominated by coal. But parent company MidAmerican Energy Holdings, based in Omaha, Neb., has very recently begun diversifying its portfolio with solar power. It recently purchased First Solar's 550-MW Topaz Solar Farm project in California. Just over a week later, it also acquired a 49 percent stake in NRG Energies's 290-MW Agua Caliente solar project in Arizona. In a statement following the Agua Caliente announcement, MidAmerican Energy president and CEO Greg Abel said, in a statement, that the recent acquisitions are evidence that MidAmerican Energy is "aggressively pursuing opportunities to expand our presence in the renewable energy sector."