A world leader in fossil fuels will soon be generating power from another one of its abundant natural resources—the sun. The Supreme Council of Energy (SCE) of Dubai (the second-largest emirate of the United Arab Emirates) has announced plans to develop a 1-gigawatt (GW) solar farm in the desert outside Dubai by 2030.
The Mohammed bin Rashid Al Maktoum Solar Park will roll out in phases, with the first 10-megawatt (MW) phase scheduled to be completed by 2013. The photovoltaic (PV) power plant, which is named in honor of the vice president and prime minister of the UAE and ruler of Dubai, will be the first utility-scale solar energy plant of its kind in the region.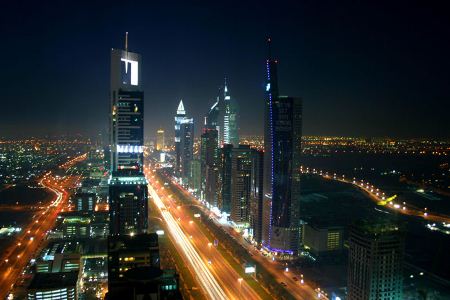 The project is part of Dubai's Integrated Energy Strategy 2030. According to Saeed Al Tayer, vice chairman of SCE and CEO of the Dubai Electricity and Water Authority (DEWA), the plan requires that DEWA generate 1 percent of Dubai's energy with solar power by 2020, and 5 percent by 2030. The rest of the emirate's energy production will come from nuclear power plants (12 percent), coal (12 percent) and natural gas.
Diversifying Dubai's resource mix is one of the emirate's top priorities. Other key objectives of its energy strategy include meeting the needs of both present and future generations and creating an urban infrastructure with sustainable resources. "We recognize that preserving our energy resources will be one of the greatest challenges in our drive towards sustainable development," said bin Rashid Al Maktoum. "This, however, will not materialize unless the different facets of our society adopt energy conservation principles in their core values. The future generations will be the chief beneficiary of our achievements and the best judge of what we accomplish in this field."
According to UAE President Sheikh Khalifa bin Zayed Al Nahyan, "the UAE is striving to develop and boost its rich resources and expertise in the international energy markets and enhance its leading role as a world center for renewable energy research and development." Recent trends suggest that the UAE is emerging as a leader in clean technology. Last April, Dubai held the first Dubai Global Energy Forum, dedicated to highlighting the environmental and sustainability issues affecting the region, and providing a forum for world energy leaders and experts to share information on energy policies, programs, technologies and investment opportunities.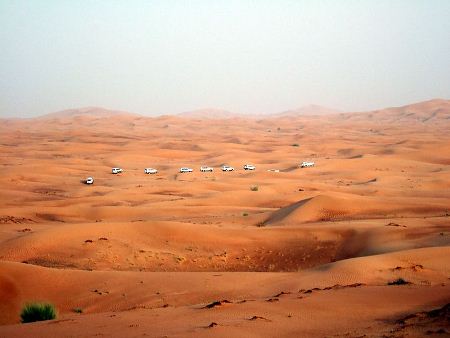 This month, the UAE is also hosting world energy leaders at the World Future Energy Summit in Abu Dhabi. At the conference, Scotland, Europe's offshore renewable energy leader, will sign a landmark partnership agreement with Abu Dhabi's government-backed Masdar corporation—developer of the famed zero-emissions Masdar City. While it is unclear exactly what sorts of "green technology products" the two parties will collaborate on, the possibilities seem endless.
For more information on solar infrastructure see: Best Solar Panels