Karbon Kinetics, manufacturer of the electric two-wheel Gocycle, has chosen Singapore-based Flextronics as its manufacturing partner. Under this partnership agreement, Flextronics will take over manufacturing sourcing and logistics, assembly and ultimately quality control for Gocycle at the Flextronics factory in Hungary.
The first Gocycle was released to almost unanimous acclaim in 2009 and this announcement comes close at the heels of word that the second iteration of the bike is set to be released in March 2012.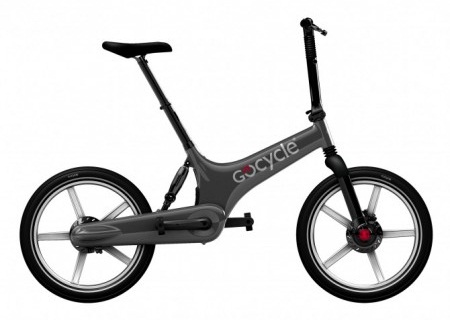 The new, lighter Gocycle will come with standard three-speed electronic shifting, fully hydraulic brakes, a new 250 watt electric motor that gives it speeds of up to 15.5 mph in pedelec or 20 mph in empower mode. As in the previous model, the power modes are activated by the unique handlebar controller. Also new for the G2 is a new lithium battery which provides 40 miles in pedelec mode or 20 miles in empower mode, with a recharge time of 3.5 hours.
Karbon Kinetics have also managed to include a dashboard display with fuel gauge/speed/gear selection indicator, quick-change wheels, rear suspension, adjustable frame geometry, and a fully enclosed, lubricated and self-tensioning chain drive on the e-bike. To top it all off, the entire thing fits into a package that measures 23.62 x 29.92 x 11.81-inches.
The bike is expected to retail for about $4,133.
Help Carbonfund toward their goal of planting 1,000,000 trees. Subscribe to Green Earthling Deals by Friday, Nov. 25, 2011, and EarthTechling will donate $1 for every new subscriber. See contest rules for details. Sign up in the upper right-hand corner at EarthTechling.com or right here.