Arizona Congressman Raul Grijalva was among those who recently attended a dedication event at the Copper Crossing Solar Ranch in Florence to celebrate Arizona's newest and one of its largest commercial-scale solar power projects to date. The 20-megawatt (MW) project began operation in September. The entire output of the facility is being purchased by Salt River Project (SRP) under a 25-year power purchase agreement, and is expected to provide enough electricity to power about 3,700 homes annually, and benefit local schools.
The facility is the first solar project to be completed by Portland, Oregon-based Iberdrola Renewables, which began construction on Copper Crossing in late 2010. The project was designed and built by California-based SunPower, which also manufactured the site's 66,000 solar panels and tracking technology. SRP has previously partnered with Iberdrola Renewables on two wind power projects.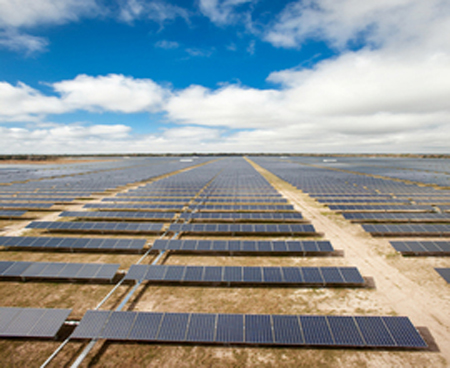 As the third-largest public power utility in the country, SRP serves about 945,000 electric customers. The SRP board of directors has committed to exceeding Arizona's renewable portfolio standard (RPS), which requires utilities to source 15 percent of their electricity from renewable resources by 2025. SRP aims to meet 20 percent of its retail load through renewable energy and conservation resources by 2020. Currently, the utility is ahead of schedule – meeting a little more than nine percent of retail energy needs with renewable energy, conservation, efficiency and pricing measures.
"Smart development of solar power is the future of Arizona, and this project is a great step forward for the economy and the environment of southern Arizona," Congressman Grijalva said. "The success of this project will help build the viability of good solar development all over our state. When we create jobs, build our tax base, reduce emissions and provide clean power to thousands of homes."
Help Carbonfund towards their goal of planting 1,000,000 trees.  Subscribe to Green Earthling Deals by Friday, November 25, 2011 and EarthTechling will donate $1 for every new subscriber. See contest rules for details.  Sign up in the upper right hand corner at EarthTechling.com or right here.