SolarWorld Industries America is taking on alleged illegal solar subsidies by China, asking the Obama administration today to put duties on imports of solar cells and panels from the country.
Germany-based SolarWorld, which employs more than 1,000 workers at its Hillsboro, Ore., U.S. headquarters, said it was joining six other U.S. manufacturers of solar cells and panels in the new Coalition for American Solar Manufacturing in filing complaints with the U.S. Department of Commerce and International Trade Commission seeking relief from China's alleged illegal trade practices.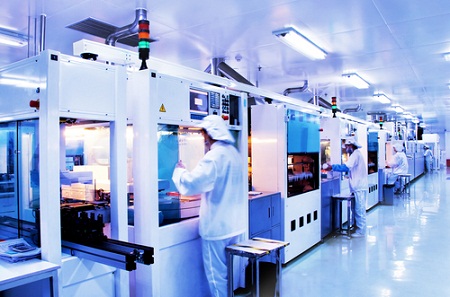 "Artificially low-priced solar products from China are crippling the domestic industry," said Gordon Brinser, president of SolarWorld Industries America. "As the strongest and most experienced U.S. producer, SolarWorld is leading the effort to hold China accountable to world trade law."
The coalition, whose other members were not revealed, said SolarWorld's petition asks "the federal government to impose duties to provide relief to the domestic makers of crystalline silicon solar cells" – but not thin-film products manufactured from cadmium telluride, copper indium gallium selenide and amorphous silicon. Non-PV technologies such as solar thermal and concentrated solar power are also not included in the case, the organization said.
The coalition said the SolarWorld petition shows that Chinese exports to the United States rose more than 300 percent from 2008 to 2010, and have skyrocketed in 2011, with exports in the month of July alone exceeding those from all of 2010. The group said the stunning ramp-up in exports was due to Chinese dumping margins "well in excess of 100 percent."
"We have joined together as an industry because the level of illegal subsidies and dumping that the Chinese government has mounted is simply intolerable," Brinser said. "American solar manufacturers can compete with any Chinese manufacturers, but not with the entire government of China."
The U.S. PV industry has been struggling under the weight of intense price pressure, a circumstance the SolarWorld coalition blamed squarely on China, saying its state-supported exports have "been the primary cause for a 40 percent decline in world market prices over the past year." The organization said the toll has directly resulted in seven U.S. solar plants shuttering in the past 18 months, "resulting in the elimination of thousands of jobs in Arizona, California, Massachusetts, Maryland, New York and Pennsylvania."
The move is dramatic and will no doubt ratchet up always sensitive U.S.-China trade tensions, but is far from shocking. In an early September letter [PDF], U.S. Sen. Ron Wyden (D-Ore.) urged President Barack Obama to "address unfair imports from China," saying that "unless the U.S. takes aggressive action to combat the import surge of Chinese solar panels and the unfair trade practices that China employs, our efforts to facilitate the creation of the new jobs our economy needs will be substantially undermined."
Last week, in concert with a visit to SolarWorld's Oregon plant, Wyden released a report [PDF], entitled "China's Grab for Green Jobs," that said that "by providing a myriad of subsidies to its solar technology producers," China boosted its exports of solar panel components to the United states by more than 1,500 percent from between 2006 and 2010.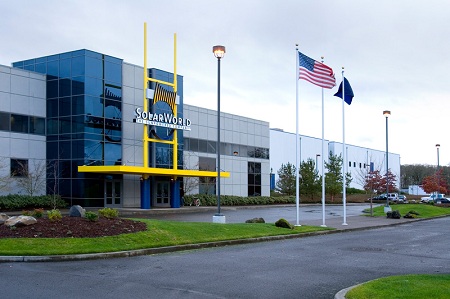 As news of the SolarWorld action broke, the Solar Energy Industries Association (SEIA), the big U.S. solar lobbying group, struck a somewhat reserved tone. In a statement released before the details of the petition were revealed, SEIA chief Rhone Resch said the "allegations must be thoroughly examined and, if unlawful trade practices are found, action to remedy those practices should be taken." He added, however, that "parties accused of unfair trade practices also have the right to defend themselves in the process of these investigations."
While the United States hasn't formally taken on China before on solar subsidies, it has battled the Chinese on another renewable energy front: wind. And it won. Late last year, the United States, in a claim initiated by the United Steelworkers, filed a formal complaint claiming China was in violation of WTO rules and regulations by providing subsidies to wind power equipment manufacturers who agreed to use key parts and components made in China. Ultimately, China agreed to stop the subsidy program.