By Michael Mignano, BlueGreen Alliance
Across the country, we are seeing efforts to repeal advances in clean energy. In Ohio, a proposal to repeal the state's alternative energy portfolio standard — which was first put in place in 2008 under then Governor Ted Strickland — has been offered by Republicans in the state Senate.
Repealing the law is a bad idea, not just for the environment, but for Ohio's economy.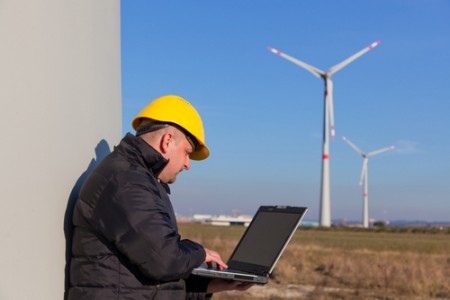 The 2008 law mandates least 25 percent of all electricity sold in the state by 2025 come from alternative energy, of which half must come from renewable sources like solar, wind, hydropower, geothermal or biomass. The remaining half can be met through other ways, such as energy-efficiency programs, clean coal technology or fuel cells.
Now, let's take a look at Ohio's economy. The unemployment rate in the Buckeye state equaled the national average — at 9.1 percent — in August. In January of 2001, there were 998,000 manufacturing jobs in the state, but by August of this year only 635,000 were employed in the sector, according to the U.S. Bureau of Labor Statistics.
While there was an exodus in manufacturing throughout the last decade, growth in the clean energy economy was significant. Even during the worst economic downturn since the Great Depression, the clean economy grew by 2.5 percent annually since 2003. As of 2010, there are over 105,000 jobs in the clean economy, with 106 businesses in the wind power supply chain business — meaning they make components that go into wind turbines — and 63 businesses in the solar power industry.
Those are jobs that would likely not be there without the market certainty provided by renewable energy standards. Just last month, a 99-megawatt wind farm opened outside of Payne, just over the Indiana border. It will provide enough energy to power 27,000 homes, while 60 percent of the components for the wind turbines were made right here in the U.S., creating jobs in the wind energy supply chain in Ohio and elsewhere. The CEO of EDP Renewables, Gabriel Alsonso, directly credits Ohio's renewable energy law for siting the farm in Ohio instead of Indiana. From the article:
"The fuel itself is free — wind — and no other fuel can say that," continued Alonso. "We see a big benefit for landowners who will be getting millions of dollars in revenue. It will raise millions for local communities. We are very proud. The one thing you can not discount is that we are right on the border of Ohio. Three miles away (in Indiana) the wind resources are the same. But why we chose (Ohio) has to do with policy. The alternative energy standard and the right incentive for utilities to buy wind or solar energy. This is very good for us but very beneficial for consumers and AEP Ohio because they are getting fixed prices for 20 years. Policy matters, it was critical for us to get this project done."
Make no mistake, clean energy is growing jobs in Ohio, and much of that growth is the state's openness and forward-thinking policies towards renewables. The Environmental Law & Policy Center's The Solar and Wind Energy Supply Chain in Ohio gives a great overview to the growth of renewable energy and the supply chain to support it.
Ohio has already lost hundreds of thousands of good manufacturing jobs. Instead of destroying a growing and vital renewable energy sector in the state, lawmakers should be supporting it by rejecting these efforts to weaken or eliminate a mandate that is clearly working to create good jobs.

Editor's Note: This column comes to us as a cross post courtesy of BlueGreen Alliance. Author credit for the column goes to Michael Mignano.