Los Angeles City Officials came together recently to celebrate the completion of a new solar installation in the center of the city. The Walter J Towers Project, on Wilshire Boulevard, includes 1,135 photovoltaic panels elevated above the buildings parking lot. The solar canopy project is estimated to decrease the building's energy costs by as much as 30 percent.
Mayor Antonio Villaraigosa touted LA's efforts in provding incentives to businesses who invest in renewable energy sources. The  Walter J project will be eligible for more than $475,000 in rebates through the Los Angeles Department of Water and Power's (LADWP) Solar Incentive Program. That program was actually placed on hold in April because demand was higher than the available budget, but the Department started accepting new applications this month. To encourage more solar adoption, the city has increased the budget for incentive payments to $60 million in the current fiscal year and anticiptes adding more money in follwing years.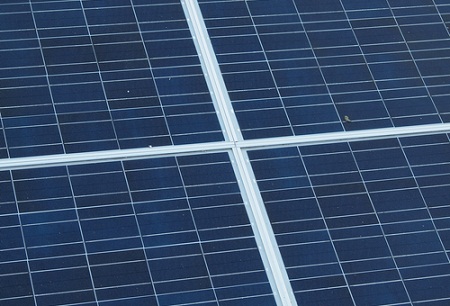 Walter J is managed by LA Building Manageent. The solar project was designed and built by Los Angeles-based ReGreen Corporation, with design input from both LADWP and the Department of Building and Safety. "Never before has such a large solar panel project been installed over the surface parking lot of a classic office building, so close to downtown Los Angeles," said ReGreen Managing Director David Duel.
Walter J Towers owner Dr. Walter Jayasinghe, a Los Angeles physician who emigrated from Sri Lanka as a teenager, said, "In a sense, these solar panels and other steps we've taken to reduce energy consumption at Walter J Towers are small but tangible actions toward helping maintain the health of this neighborhood and the planet."