When you were a kid, did you collect fireflies inside a jar? Now you can have that soothing light on summer nights without traumatizing  your insect friends with the Dreamlights Fireflies in a Jar from ThinkGeek.
This glass lantern full of flickering LED "fireflies" draws its power from a tiny solar panel embedded in its lid. Just leave your Dreamlights Jar sitting out in the sun; by the time night falls, it will be ready to flicker merrily, casting its glow on your patio or garden. Your child can even take it inside and use it as a nightlight.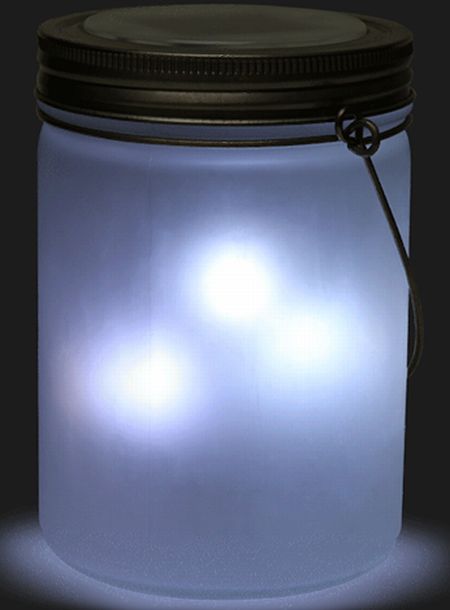 This product is switchable, so it awaits your cue as to when to light up. A full charge will give you many hours of light, but if your Dreamlights should flicker out before the party's over (or your child wants it to) simply give the jar a gentle shake to "wake up" your LED fireflies.
The Dreamlights jar measures 4 inches in diameter, is 5 3/4 inches tall, and is available from ThinkGeek for $29.99.